From: Oslo, Norway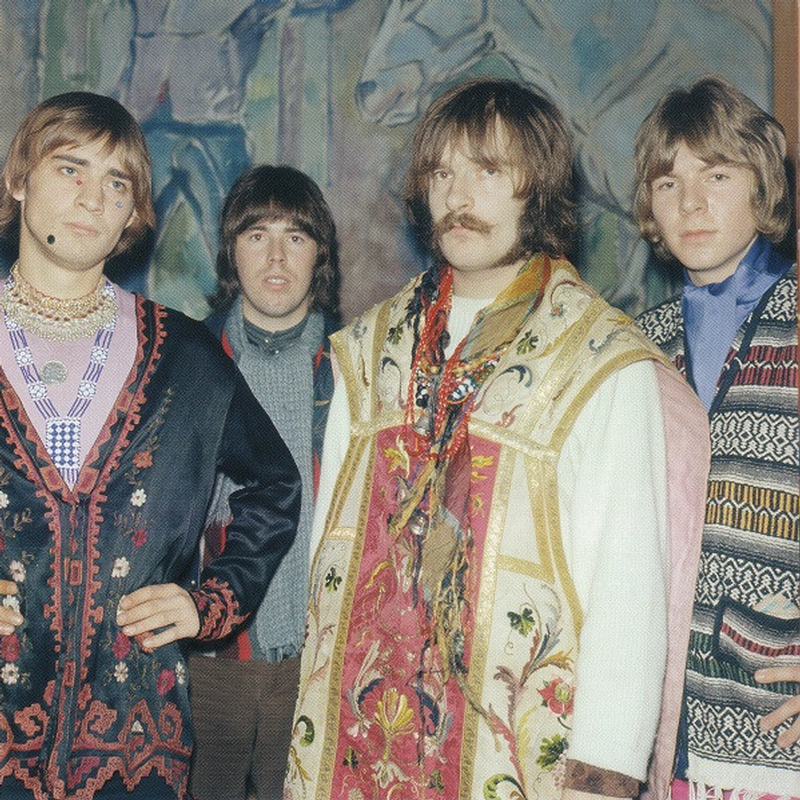 This Norwegian outfit formed in 1967 with members Terje Rypdal (guitar, vocals), Christian Reim (keyboards, vocals), Hans Marius Stormoen (bass) and Tom Karlsen (drums, percussion). The band was heavily influenced by Jimi Hendrix of the Jimi Hendrix Experience and it wasn't long before they signed to the Polydor label and traveled to Stockholm, Sweden to record their one and only LP (Get Dreamy), which was issued in late '67 and includes the jazzy standout track 'Emptiness Gone' featured here on TWOS. It also contains the song 'Hey Jimi', which was written as a tribute to the aforementioned Hendrix.

In early 1968, Rypdol passed along a copy of their album to a friend that was close with Jimi Hendrix's girlfriend at the time and was told the record would be given to Jimi, but he never received back any confirmation that it had. Within the record sleeve, Rypdol included a note to Hendrix that exclaimed, "With all the respect we can give a fellow musician, we wrote 'Hey Jimi' as a tribute to you. We hope you like it and enjoy the rest of the LP too. On behalf of The Dream, Terje Rypdal". Some years later when Hendrix's record collection was sold at an auction, Get Dreamy was found inside. Although their album didn't sell that well, the Dream continued to play live into 1969 until breaking up sometime that year. Rypdal then went on to have a successful solo career, releasing several studio LPs over the years, with the latest being issued in 2020.

Artist information sources include: An article by Fred Thomas at All Music Guide.