From: Los Angeles, CA, USA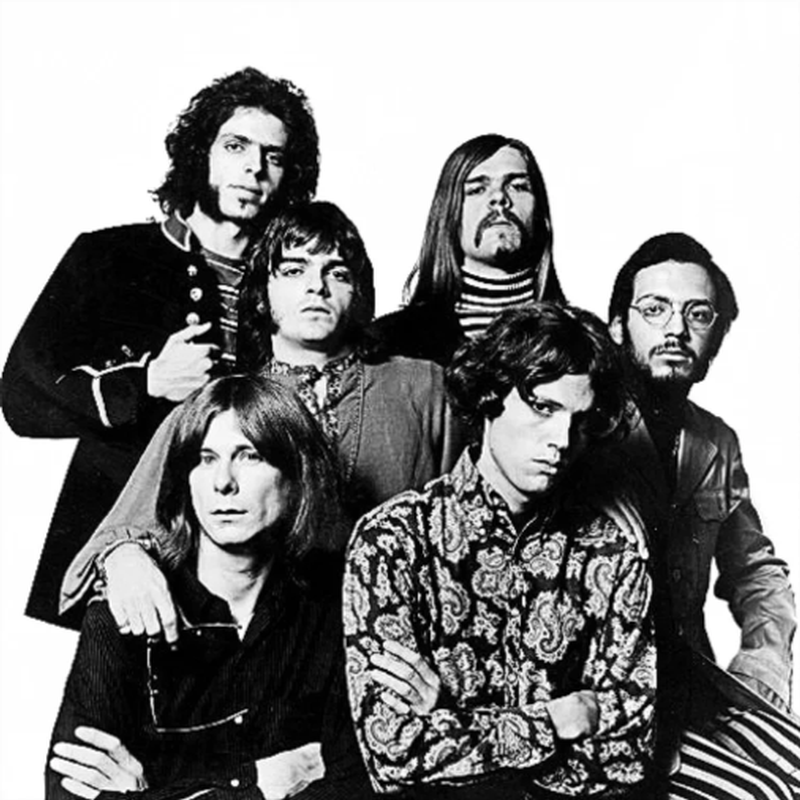 Clear Light was an L.A. based band that in 1967 evolved out of another local group called the Brain Train. After getting signed to Elektra, the record company somehow convinced their then manager Bud Mathis to turn over his responsibilities to Doors producer Paul Rothchild who, with some minor personnel changes, transformed the band into Clear Light.

The group had an unusual double drummer configuration in members Dallas Taylor (drums) and Michael Ney (drums, percussion). The remaining original ensemble included Robbie "The Werewolf" Robison (guitar, vocals), Cliff DeYoung (vocals), Bob Seal (guitar, vocals) and Douglas Lubahn (bass). It is this lineup that appears on the front cover of their sole, self-titled LP. Midway through the album's recording, Rothchild became frustrated with Robison's guitar playing and had him replaced with Ralph Schuckett (organ, piano, celeste). It is this revised lineup that appears on the inside gate sleeve of the record. The album, released in the fall of 1967, has its highlights in songs like the excellent 'Black Roses', and achieved modest commercial success, peaking at #126 on the Billboard Top LPs chart. They also released a few supporting 45s, of which the outstanding, non-album track 'She's Ready To Be Free' appears on the B-side of their first single.

The outfit's demise ensued when Rothchild for some reason started pressuring the other members to fire Seal. When it finally happened, Cliff DeYoung was soon to follow and, although they struggled on for a brief time, the band was essentially over, especially with their heart and spirit, Bob Seal, gone. Seal was replaced by ex-Fug Danny "Kootch" Kortchmar (guitar, vocals), but bringing him in couldn't prevent the group from finally splitting up in 1968 after having started work on a second album (two tracks from these sessions resurfaced in 2006).

Many of the Clear Light ensemble went on to play with other well known bands. Dallas Taylor joined Crosby, Stills, Nash & Young and Ralph Schuckett and Michael Ney became members of the Peanut Butter Conspiracy. Douglas Lubahn played bass guitar on several Doors LPs, while Cliff DeYoung became a solo artist and then a very accomplished actor, appearing in several well known movies and TV shows. Kortchmar became a well sought after session musician, producer and songwriter, and even appeared in the classic rockumentary comedy film This Is Spinal Tap as the fictitious band's early bass player, Ronnie Pudding.

Artist information sources include: The book, 'Fuzz, Acid, and Flowers Revisited' by Vernon Joynson.