From: Los Angeles, CA, USA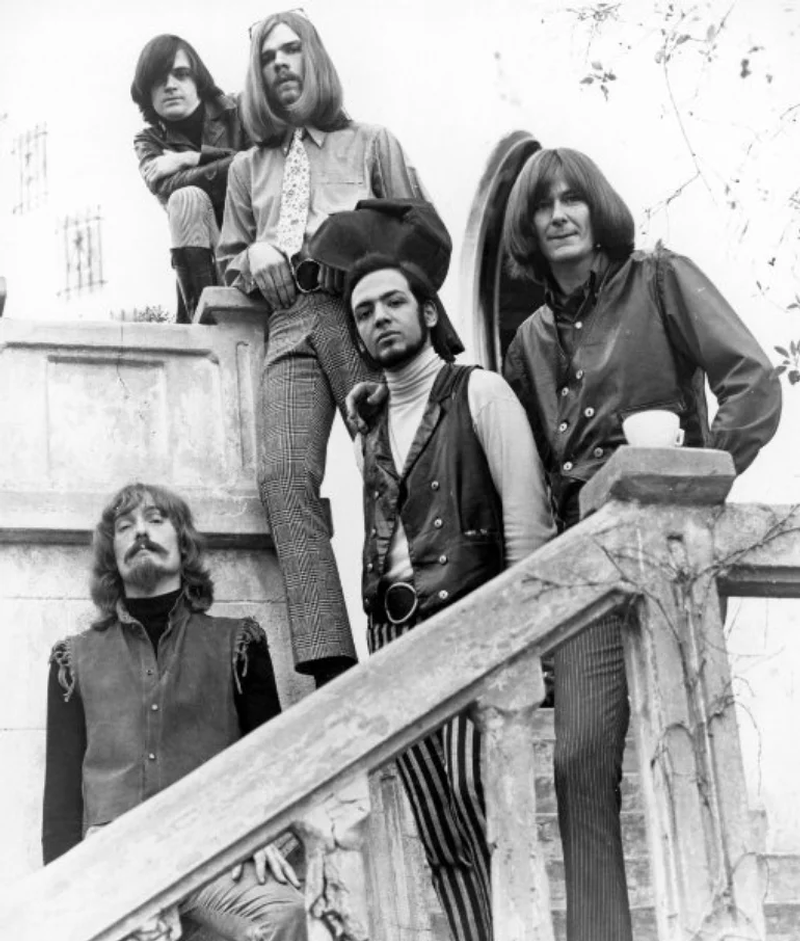 This L.A. band formed in 1966 and had an unusual double drummer configuration. Originally called Garnerfield Sanitarium, they were picked up by group manager and local area hipster Bud Mathis who changed their name to the Brain Train. Original members included Robbie "The Werewolf" Robison (guitar, vocals), Bob Seals (guitar, vocals), Douglas Lubahn (bass), Michael Ney (drums) and Dallas Taylor (drums) of future Crosby, Stills, Nash & Young fame.

In late '66/early '67, the band recorded two songs ('Black Roses' and 'Me'), which Mathis used to help get them signed to Elektra. Elektra then somehow convinced Mathis to turn over the managerial reigns to Doors producer Paul Rothchild who, with some minor personnel changes, evolved the band into Clear Light.

Throughout all of the changes, Bud Mathis was able to keep the rights to the Brain Train songs and finally released them as a 45 on the small, local label Titan in October, 1967, approximately one month after the release of Clear Light's LP.

Artist information sources include: The book, 'Fuzz, Acid, and Flowers Revisited' by Vernon Joynson.