From: Los Angeles, CA, USA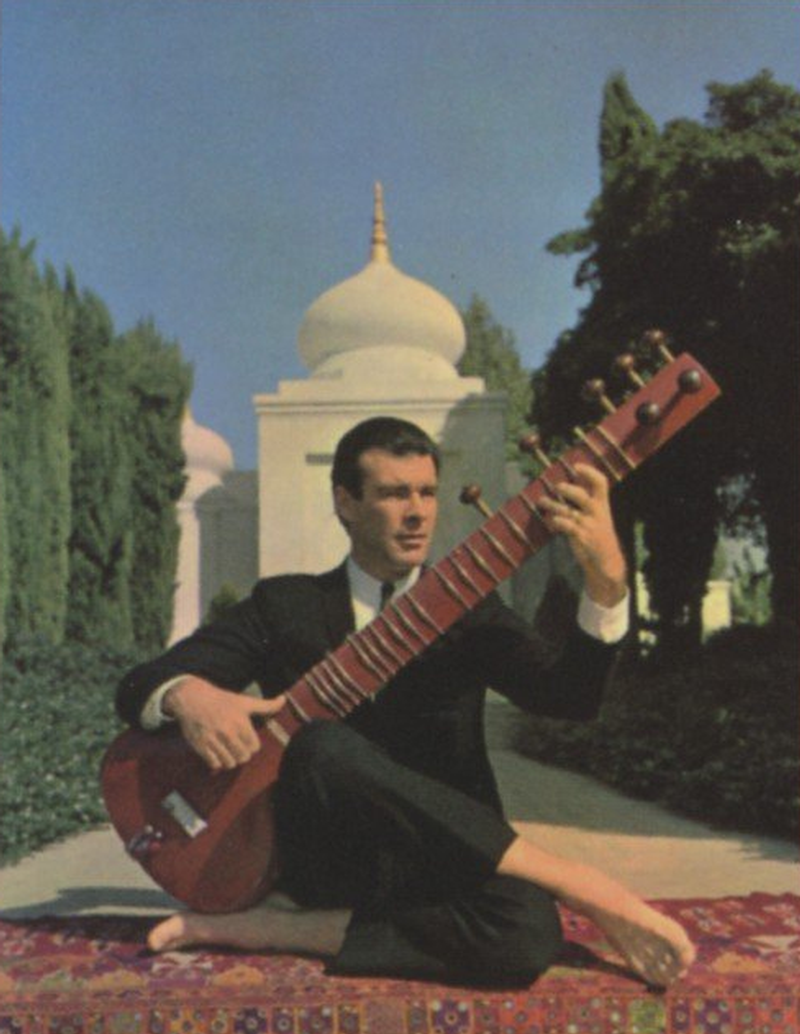 The Cosmic Brotherhood was conceived and led by multi-instrumentalist and sitar master Bill Plummer. Plummer was born in March, 1938 in Boulder, CO where he trained on piano, string bass, trumpet, marimba and vibraharp. At the age of 20, he moved to L.A. to pursue a career in jazz and picked up the sitar under the instruction of Ravi Shankar.

In 1966, Plummer toured with Tony Bennett and Miles Davis, and formed the Jazz Corps, an experimental ensemble that included Maurice Miller and Lynn Blessing. His love for Jazz and Eastern music came together on the 1967 LP Bill Plummer And The Cosmic Brotherhood where he blended the sitar with wind instruments, drums, stings and bells. Highlights on the record include the trippy 'Journey To The East' and an instrumental cover of the Byrds' single 'Lady Friend'. The band featured a plethora of musicians including Hersh Hamel (sitar, tambura, vocals), Milt Holland (tabla), Ray Neapolitan (sitar, tambura), Jan Steward (sarode, tambura), Ray Anthony (guitar), Lynn Blessing (vibes, bells), Dennis Budimir (guitar), Mike Craden (transceleste, duo vigong, American tree bells, boo bams, surrogate vithara, which stand), Bill Goodwin (drums), Carol Kaye (bass), Mike Lang (piano, harpsichord), Maurice Miller (drums) and Tom Scott (saxophone, flute, electronics).

During the summer of 1969, a scaled down version of the band released a single on A&M, which includes the fabulous 'Sunshine World' b/w the sitar saturated instrumental 'Yentra II'. Plummer then went on to become a very successful session musician, performing on numerous LPs including the Rolling Stones' Exile On Main Street. He also contributed to a slew of movie and TV scores including The French Connection, Bullitt, I Love You, Alice B. Toklas!, Mission Impossible, The Bionic Woman and Mannix. Plummer still happily performs and teaches music to this day in Idaho. Ray Neapolitan went on to play session bass guitar for the Doors on the LPs Morrison Hotel and Other Voices.

Artist information sources include: The book, 'Fuzz, Acid, and Flowers Revisited' by Vernon Joynson. A big thanks also to Bill Plummer for his important contribution to this article.