From: London, England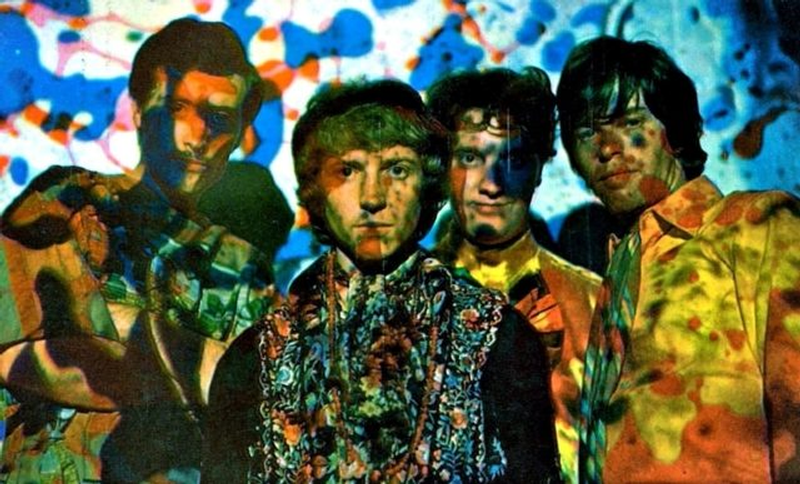 Dantalian's Chariot was a short-lived, but very talented British psychedelic outfit that recorded and played in London throughout 1967. The group came together after Zoot Money (keyboards, vocals) broke up his previous ensemble, the Big Roll Band, in order to pull together a more psychedelic act. Other members included Andy Summers (guitar), Pat Donaldson (bass) and Colin Allen (drums).

The group released only one record/45 during their existence ('The Madman Running Through The Fields' b/w 'The Sun Came Bursting Through My Cloud'). "Madman", penned by Summers and Money, is excellent and considered by many to be one of the best 60s British psychedelic singles of the genre.

The band gigged frequently at many of the hot London psychedelic clubs of the time, including Middle Earth and the UFO. Their live act was a site to see with one of the best psychedelic light shows on the scene and the band members also took the stage in spooky white robes. The group also appeared in the Fred Marshall film Pop Down, which highlights the excesses of the Swingin' London Scene as viewed through the eyes of aliens from outer space. Apparently the movie is rather horrid, but has become a relavent time capsule over the years, featuring other lesser known psychedelic bands of the era, including the Blossom Toes and a budding Idle Race.

By 1968, the group had broken up as quickly as they had come together. Money and Summers went on to join Eric Burdon & The Animals later that year and rerecorded "Madman" with Burdon on vocals. Summer of course went on to reap huge success as a member of the 80s mega-band the Police. In 1995, Money released a complete compilation of Dantalian's Chariot's material, which features their 45 as well as other songs recorded at the time, but never originally issued. Highlights in this collection include the Summers-Narzir Jarazbhoy co-written, sitar laden instrumental 'Soma' and also a great, laid back version of the Tony Colton-Ray Smith tune 'The Coffee Song'.

Artist information sources include: The book, 'Tapestry of Delights Revisited' by Vernon Joynson.