From: London, England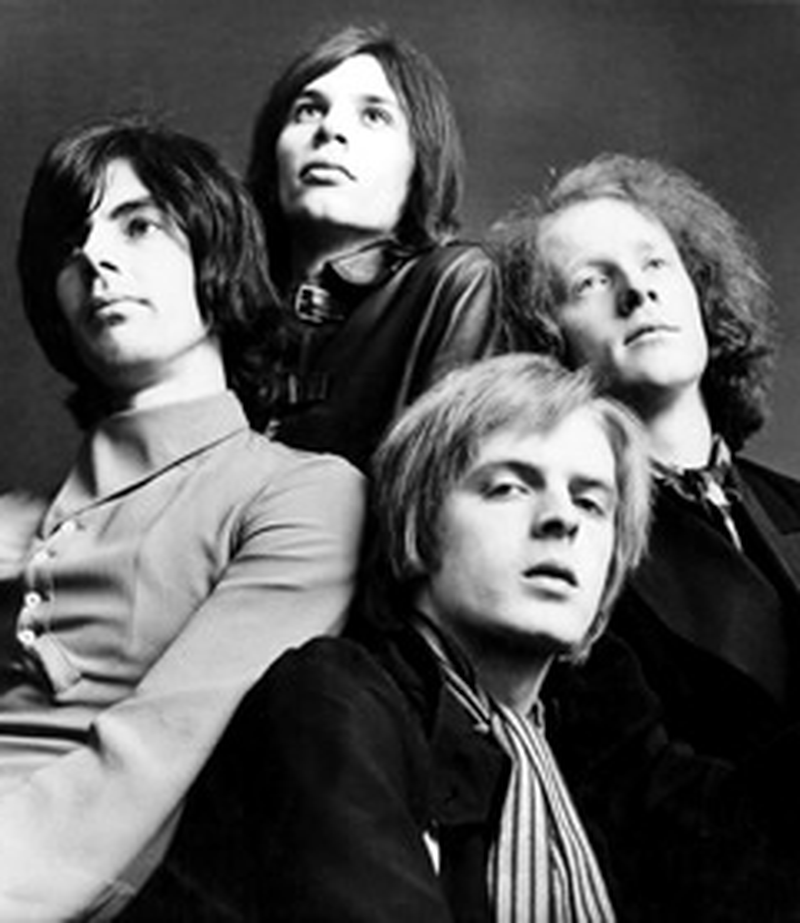 The London based Blossom Toes are now considered by many to have been a very talented and underrated group that was largely overlooked at the time they were together in the late 60s. Original band members included Brian Godding (guitar, vocals), Brian Belshaw (bass), Jim Cregan (guitar, vocals) and Kevin Westlake (drums).

Initially named the Ingoes after an obscure Chuck Berry tune titled 'Ingo', they started strong by persuading Yardbirds manager Giorgio Gomelsky to take them on. After spending time in Paris where they developed a cult following and recorded an EP and single, they finally signed to Gomelsky's fledgling record label Marmalade and changed their name to the more psychedelic sounding Blossom Toes.

Their debut single was released in the fall of 1967 and flopped, but its B-side contains the outstanding 'Look At Me I'm You', which is now considered a quintessential slice of British psychedelia. Even though their first release was unsuccessful, Golmesky, knowing good material, kept the faith and set them up to record an LP. We Are Ever So Clean was released in late 1967 and includes a slew of excellent songs. Their sound, modeled after The Beatles' "Sgt. Pepper's" album, contains catchy but complex melodies supported by impressive instrumentation and orchestral arrangements. Unfortunately, none of the best songs on the album were released as singles and, because of their complexity, they were very difficult to reproduce on stage, causing the Blossom Toes' live act to suffer.

Towards the end of 1967, the group's music was featured in the Fred Marshall film titled Pop Down, which highlights the excesses of the Swingin' London Scene as viewed through the eyes of aliens from outer space. Apparently the movie is rather horrid, but has become a great time capsule over the years due to featuring other lesser known psychedelic bands of the era, including Dantalian's Chariot and a budding Idle Race.

Following the remarkably poor reception of their first LP, Weslake left and was replaced by multi-instrumentalist and Deep Feeling alumnus John "Poli" Palmer (drums, flute, vibes, harpsichord). In 1968, they released a few more singles and then followed with a second LP titled If Only For A Moment in the late summer of 1969. This album pales in comparison to their first, but does contain the stand out track, 'Just Above My Hobby Horse's Head'.

Shortly after the release of their second LP, Palmer left to first join the Eclection and then, Family in the latter half of 1969. He was replaced by Barry Reeves (drums) from the Ferris Wheel, but by the end of 1969, the band was splitting up. After they called it quits, Cregan also went on to become a member of Family in the early 70s.

Artist information sources include: The book, 'Tapestry of Delights Revisited' by Vernon Joynson.