From: Leeds, England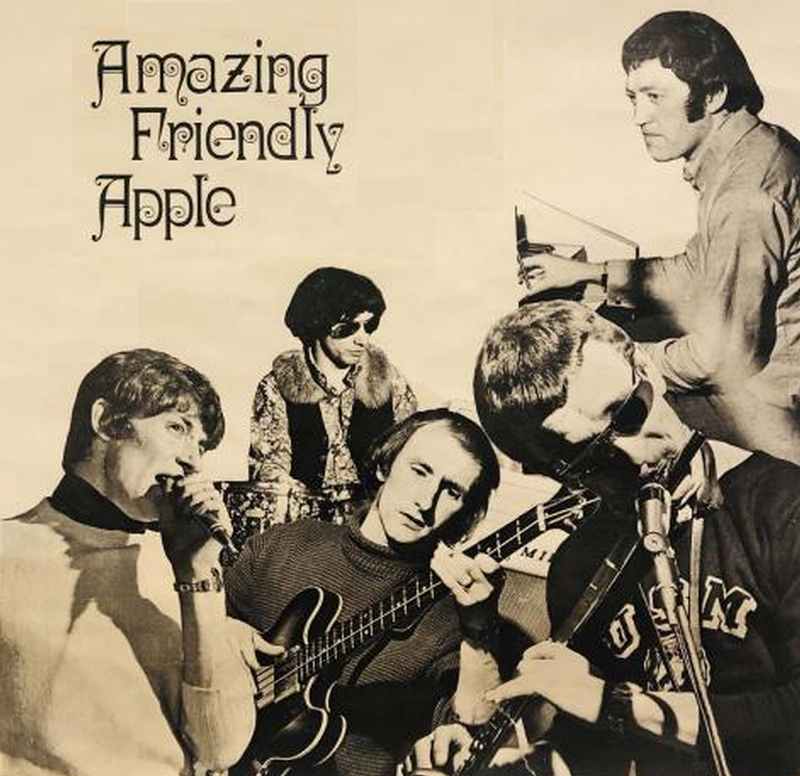 Amazing Friendly Apple was formed in mid 1967 from various players of other Leeds bands that wanted to move in a more creative and psychedelic direction. Members included Peter Waddington (lead vocals, harmonica), Barry Mills (organ, harpsichord, guitar, vocals), Art Lindon (saxophone, flute), Alan Scott (bass, vocals) and John Barnfather (percussion).

The group first played live at a local area pub in early 1968, but were soon sacked by the owner due to the building's floor being weakened by their large and energetic audiences. Shortly thereafter, they began playing the New Marquee Club in Leeds, opening for artists like Family and John Mayall. They released one single in early 1969 of which the A-side, 'Water Woman' is an excellent, upbeat cover of the original Spirit track.

Artist information sources include: Band co-manager, Peter Brent, and the book, 'Tapestry of Delights Revisited' by Vernon Joynson.