From: Santa Barbara, CA, USA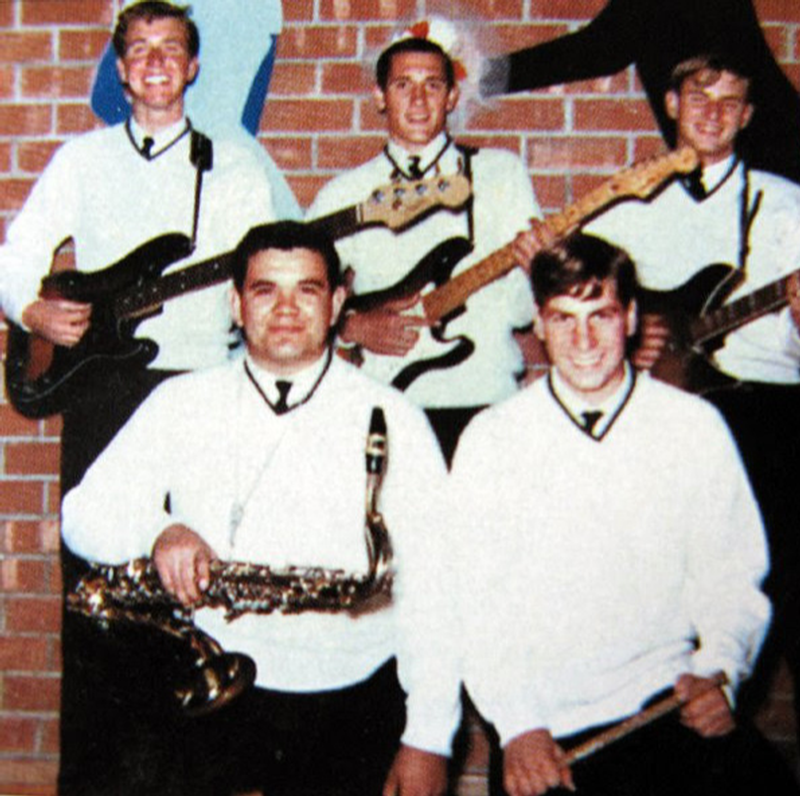 Originally known as the Vandells, this southern California garage band changed its name to the Dovers in 1965 and issued four 45s over a roughly nine month period of time. They are still revered by various rock critics and record collectors as being a prime example of mid-60s folk rock and pop, heavily influenced by the British Invasion and also American folk-rock groups like the Byrds. Original members included Bruce Clawson (lead guitar), Tim Granada (lead vocals, rhythm guitar), Robbie Ladewig (bass), Rick Morinini (drums) and Tony "Goosey" Rivas (saxophone, tambourine, backing vocals).

Their first 45 ('She's Gone' b/w 'What Am I Going To Do?') was issued on the local Miramar label in the fall of 1965 and at the time made little impact. Their second single ('I Could Be Happy' b/w 'People Ask Me Why') was also issued on Miramar in November, 1965 and charted locally, causing it to be re-released on the larger Reprise Records a month later. Shortly after, Morinini left the band and was replaced by Randy Busby (drums).

In April, 1966, they released a third and much more psychedelic single (the incredible 'The Third Eye' b/w 'Your Love'), which many people consider way ahead of it's time for its release date. A fourth and final single ('She's Not Just Anybody' b/w 'About Me') issued in May, 1966 saw the departure of Clawson who was replaced by Nick Hoffman (lead guitar), but this wasn't enough to keep the ball rolling and the band soon splintered apart. All of the Dovers' singles are highly sought after and sell for high prices amongst collectors. Vey few modern bands have been brave enough to cover their songs due to their very high regard within the music industry.