From: San Francisco, CA, USA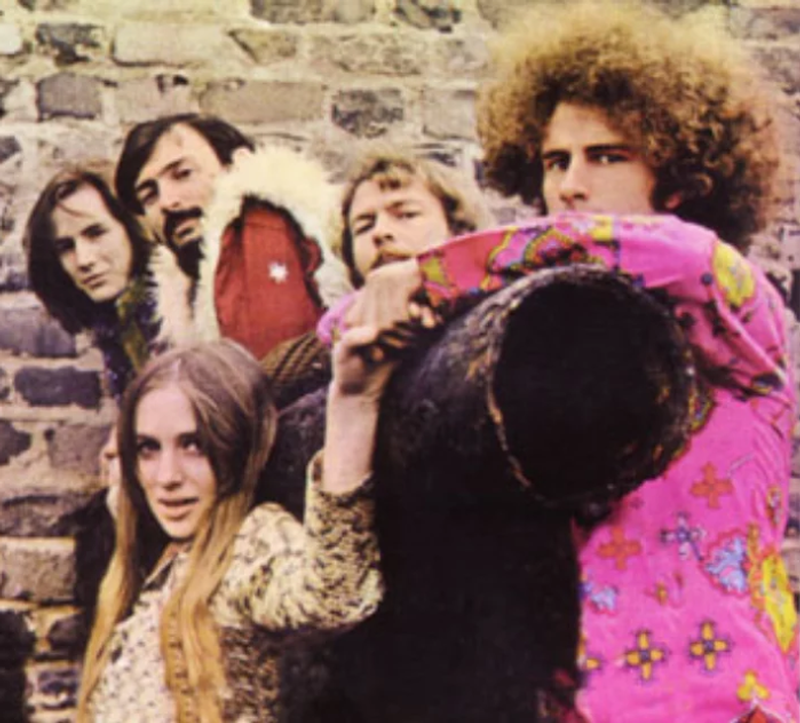 This San Francisco based band was quite different from the other psychedelic acts of the area and time, relying on more conventional and generic jazz-rock melodies which were then bombarded by erratic electronic sound effects. They were formed in 1967 by founding member Cork Marcheschi (bass, electronics effects) who had previously been a part of the mid-60s R&B band the Ethix. Cork's interest in avant garde music prompted him to invent his own musical instrument, which consisted of two audio generators, theremins, fuzzboxes, a cardboard tube, and a speaker from a World War II aircraft bomber. This doohickey allowed him to make a wide variety of weird sounds, which were then embedded throughout their songs, similar to what the United States Of America were doing at the time.

To form his band, Cork first recruited previous Ethix member Gary Doos (drums) and then the husband and wife team of David (guitar, piano) and Nancy Blossom (vocals). A second guitarist, Larry Evans, was then added to round out the unusual bunch. Doos soon left however and was first briefly replaced by Ken Campagna (drums) and then a few other skin hitters before they finally settled on Kim Kimsey (drums, percussion). Cork then gave up bass to devote full-time attention to his electronics gizmo, so Terry Hansley (bass) was brought in to fill the gap. It was this lineup that signed to the Mercury Records experimental subsidiary label Limelight and recorded their one and only LP (Cauldron) in 1968. The one track on the album that stands out as a truly unique piece of music is the fabulous 'If Not This Time', which has a great combination of haunting female vocals, guitar and Cork's unearthly sound effects. Unfortunately, the record was a commercial flop and the band split up soon after its release. Cork exited the music business and went on to become a teacher and then a very successful sculptor.

Artist information sources include: The book, 'Fuzz, Acid, and Flowers Revisited' by Vernon Joynson.