From: Bournemouth, England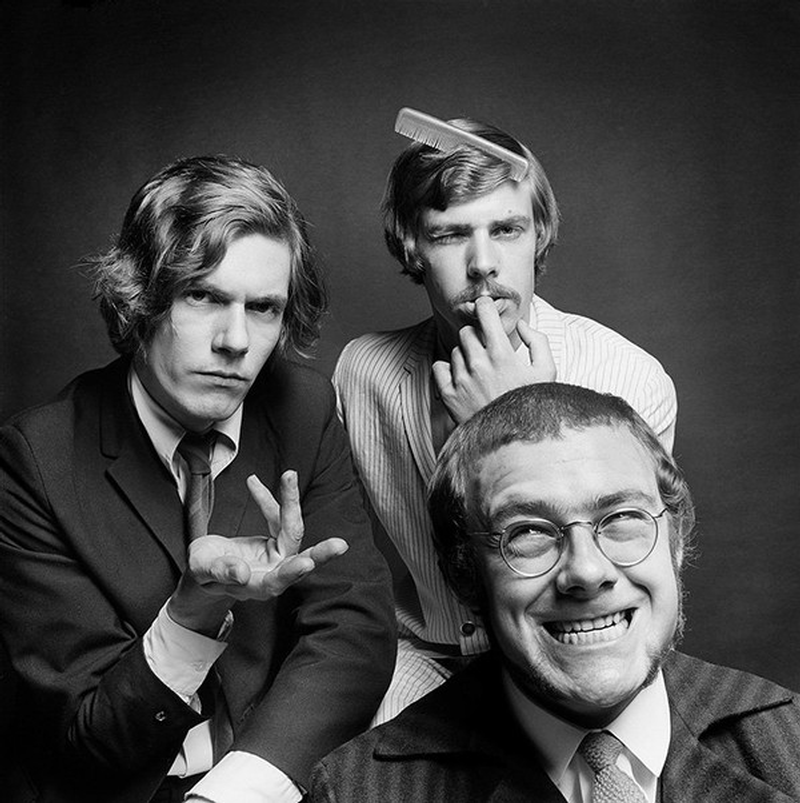 Although barely a blip on the pop music radar screen during their 15 month brief existence, Giles, Giles & Fripp would soon evolve into one of the most original and innovative U.K. progressive rock bands of all time - King Crimson. The music of Giles, Giles & Fripp is quite mellow and pleasant, but at the same time quirky and highly original, laced with odd instrumentation and unpredictable time changes.

The band formed in August, 1967 when veteran musicians and siblings Peter Giles (bass) and Michael Giles (drums) joined forces with Robert Fripp (guitar). They briefly added a fourth member in Doug Ward (accordion), but injuries from an automobile accident soon took him out of the picture. The trio forged on and eventually added Ian McDonald (woodwinds, keyboards, vocals) and ex-Fairport Convention member Judy Dyble (vocals, keyboards), making them a quintet in early June, 1968. Several demos were recorded at this time, including an early version of the King Crimson classic 'I Talk To The Wind', with Dyble on vocals. They worked a record deal with Decca's progressive subsidiary Deram and promptly issued a debut 45, with the outstanding 'Newly-Weds' tucked away on its B-side. Dyble then split in July, but the group made up for the loss by adding lyricist Peter Sinfield, a friend of McDonald.

They issued their one and only LP (The Cheerful Insanity Of Giles, Giles & Fripp) in the fall of 1968, which was actually recorded during a four day period back in the spring of that year. The album contains some excellent and highly original tracks, including 'Digging My Lawn', 'How Do They Know' and 'North Meadow'. Although the record received good reviews and decent promotion, it shockingly only managed to sell around 1,000 copies! A second single was issued in October, 1968, but this record too made little to no commercial impact.

Disappointing sales and overall frustration within the band prompted Peter Giles to leave in late 1968. In January, 1969, Robert Fripp, Ian McDonald, Michael Giles and ex-Shy Limbs member Greg Lake formed King Crimson.

Artist information sources include: The book, 'Tapestry of Delights Revisited' by Vernon Joynson and an article by Bruce Eder at All Music Guide.