From: London, England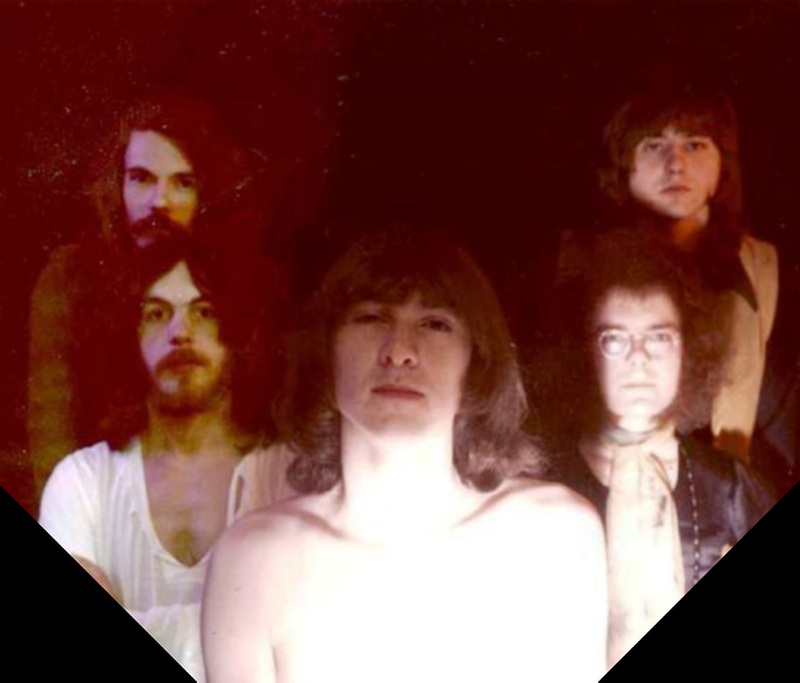 King Crimson is considered by many to have been one of the best, most original progressive rock bands off all time. Although never receiving a sustained amount of commercial success, the group quickly developed, and continues to this day to retain a rather large cult following, with the main reason for this being their highly complex and unconventional signature music style.

King Crimson evolved out of the prog-psych band Giles, Giles & Fripp in late 1968, officially forming in January, 1969. Original members included Robert Fripp (guitar, keyboards), Michael Giles (drums, vocals), Ian McDonald (saxophone, woodwinds, keyboards) and ex-Shy Limbs member Greg Lake (bass, lead vocals). The primary drive that led to the group's formation was Fripp's desire to play and compose more intense, less poppy music than had previously been produced by Giles, Giles & Fripp. Peter Giles, the sole member of Giles, Giles & Fripp who didn't agree with this new direction, was replaced by Lake and King Crimson was born. The name "King Crimson" was coined by the group's lyricist, Peter Sinfield, as a synonym for Beelzebub, prince of demons. According to Fripp, Beelzebub would be an anglicized form of the Arabic phrase "B'il Sabab", meaning "the man with an aim" - although it literally means "with a cause".

In its infancy, McDonald was King Crimson's main composer, albeit with significant contributions from Lake and Fripp, while Sinfield not only wrote all the lyrics but designed and operated the band's revolutionary stage lighting, and was therefore credited with "sounds and visions". The group made its live debut in April, 1969, with success right out of the gates by playing a free concert in Hyde Park, London, staged by the Rolling Stones in July, 1969 before 650,000 people. Their first LP (In The Court Of The Crimson King) was issued in October of that year and received public compliments from Pete Townshend of the Who, calling the album "an uncanny masterpiece". The record was also commercially successful on both sides of the Atlantic, reaching #5 in the U.K. and #28 in the U.S. The album's music drew on a wide range of influences, including the Jimi Hendrix Experience, romantic and modernist-era classical music, folk, jazz, military music (partially inspired by McDonald's stint as an army musician), ambient improvisation, Victoriana and British pop. All of this was executed with a precision and complexity previously unheard of in rock music, with Sinfield's dense and melodramatic lyrics (heavily loaded with dense imagery, allusion and self-conscious poeticisms) completing the package.

To support the popularity of their debut LP, the band played numerous shows in England and then embarked on a tour of the U.S., performing alongside many contemporary popular musicians and musical groups, and astounding audiences and critics alike with their original sound. However, creative tensions began to fester within the band when Giles and McDonald, still striving to cope with King Crimson's rapid success and the realities of life on the road, became uneasy with the band's direction. Although Fripp was neither the dominant composer in the band nor the frontman, he was very much the band's driving force and spokesman, leading King Crimson into progressively darker and more intense musical areas. McDonald and Giles, now favoring a lighter and more romantic style of music, were becoming increasingly uncomfortable with his position. To Fripp's horror, both McDonald and Giles resigned from the band during the U.S. tour and in order to salvage what he saw as the most important elements of King Crimson, Fripp offered to resign himself. McDonald and Giles apparently declared that the band was "more (him) than them" and that they should therefore be the ones to leave. The original lineup played their last show together in San Francisco at the Fillmore West on December 16, 1969.

Greg Lake was the next to announce he was leaving in early 1970 after taking up an offer from former Nice member Keith Emerson to join what would soon become Emerson, Lake & Palmer. Lake did however agree to stay on and sing lead vocals for the next King Crimson album. As a side note, Fripp was also offered a lucrative spot at around this time to replace Peter Banks in Yes, but gracefully declined. A follow up LP (In The Wake Of Poseidon) was released in the spring of 1970 and includes all original members playing on at least some of the songs, save McDonald. Other new members featured on this album were Fleur De Lys and Cupid's Inspiration alumnus Gordon Haskell (bass, vocals), along with Mel Collins (saxophone, flute), Keith Tippet (piano) and a brief return of former Giles, Giles & Fripp alumnus Peter Giles (bass). This record can only be described as a loose remake of In The Court Of The Crimson King, containing very similar sounding songs and an almost identical track flow from start to finish. Stand out tracks on the LP include the quirky 'Cat Food' and the extremely mellow, Haskell sung 'Cadence And Cascade'. Other notable songs contained within are 'Pictures Of A City' and 'In The Wake Of Poseidon', which are near remakes of '21st Century Schizoid Man' and 'The Court Of The Crimson King', but are still good and somewhat original in their own right. It should be noted that the record did manage to hit #4 in the U.K. and #31 in the U.S.

King Crimson's third LP (Lizard) was issued in late 1970 and is a refreshing departure from the previous two albums. Another ex-member of the Shy Limbs, Andrew McCulloch (drums), was brought in to replace Michael Giles and Haskell took fulltime charge of lead vocals and bass. Highlights on this record include 'Cirkus', 'Happy Family' and 'Indoor Games'. It is also interesting to note that Jon Anderson of Yes is featured on lead vocals on the track 'Prince Rupert Awakes'.

In the early 1970s, King Crimson struggled to retain its identity, barely surviving through more personnel changes and releasing the weak LP Islands in December, 1971. The ousting of lyricist Peter Sinfield in late 1971 indeed prompted a temporary breakup, but the group was eventually salvaged by Fripp and forged onward. It wasn't until mid 1972 that things took a turn for the better when a completely new lineup was formed, which included Fripp, ex-Family member John Wetton (bass, vocals), former Yes member Bill Bruford (drums), Jamie Muir (percussion) and David Cross (violin, flute, keyboards). An LP (Larks' Tongues In Aspic) was finally issued in March, 1973, which was praised by critics and made its way to #20 on the U.K. charts. Following more touring to support the album, the group became a quartet in mid 1973 when Muir suddenly departed. This was initially thought to have been due to an onstage injury (a dropped gong landing on his foot during a gig at the Marquee), but 27 years later it was revealed that Muir had gone through a personal spiritual crisis, resulting in the immediate withdrawal from the band, who themselves had not been told the truth about the situation by their management. Bruford then took on additional percussion duties to compensate for the loss of Muir.

Early 1974 saw the release of the LP Starless And Bible Black, which includes the excellent tracks 'Lament' and 'The Great Deceiver'. Strangely enough, most of the album was recorded from live performances, but after painstaking editing, it was presented as another studio album. Careful listening to the record reveals live acoustic dimensions and faded out applause. During this time, the band was becoming increasingly loud, with the rhythm section being described by Fripp as a "flying brick wall". Cross, who's amplified acoustic violin was progressively being drowned out by the rhythm section, forced him to concentrate more on keyboards and withdrawal both musically and personally from the rest of the group. He was eventually voted out of King Crimson following the band's 1974 tour of Europe and America.

The remaining trio issued a seventh studio LP titled Red in November, 1974. Two months before it's release however, Fripp announced that King Crimson had "ceased to exist" and was "completely over for ever and ever". The group formally disbanded on September 25, 1974 and much later on, it was revealed that Fripp had attempted to interest his managers in a "Fripp-free" version of King Crimson (consisting of Wetton, Bruford and McDonald) but had been turned down.

In 1981, Fripp reformed King Crimson with Adrian Belew (guitar), Tony Levin (bass) and Bruford returning on drums. This incarnation of the band issued three great LPs (Discipline, Beat and Three Of A Perfect Pair) over the next three years. The band then split for a second time until reforming again a decade later in 1994. The band continues to play together and release LPs in some form or fashion to this day.

Artist information sources include: The book, 'Tapestry of Delights Revisited' by Vernon Joynson.