From: Long Island, NY, USA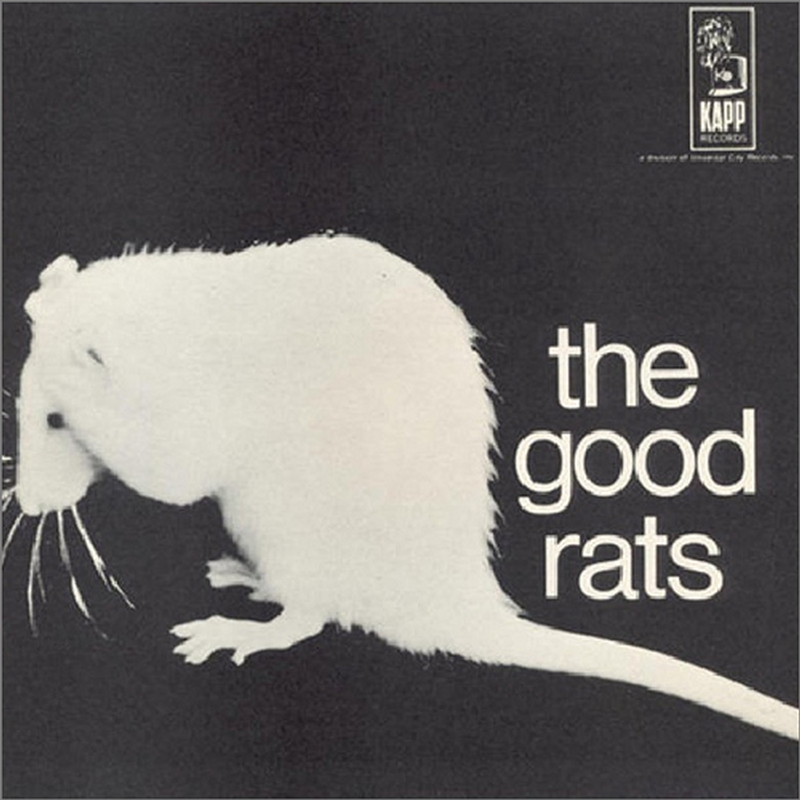 The Good Rats are considered by many (especially New Yorkers) to have been one of the best rock bands to come out of the Long Island music scene of the 60s and 70s and should have made it big, but for whatever reason, never did. During the 70s, the ensemble played some of the best and biggest venues of the northeastern U.S., including Madison Square Garden, Nassau Coliseum and the Philadelphia Spectrum, while opening for headline acts like the Grateful Dead, Rush and Journey.

The group's origin can be traced back to 1964 and a college outfit called the U-Men, which consisted of five students attending St. Johns University in Jamaica, Queens, NY: founding member Peppi Marchello (lead vocals), Ted Haenlein, Frank Stapleton, Eric Crane and Denny Ryan. In 1966, the band played at a club called the John Doe Room in Queens where a record company executive heard, and eventually signed them to a contract on the Kapp label. Kapp suggested a name change was in order, and it was the group's booking agent Frank Cariola who came up with the Good Rats moniker, which stuck.

The band continued to play Top 40 covers while working on their own original music, but by 1968 Haenlein, Stapleton and Crane were all drafted into the Vietnam War and replaced by Crazy Artie (bass) and Peppi's brother Mickey Marchello (guitar). It was this lineup that issued the band's self-titled, early 1969 debut LP, which includes the excellent, hard-driving track 'The Hobo'. By 1972, the group had gone through several personnel changes and finally settled on John "The Cat" Gatto (guitar, keyboards), Lenny Kotke (bass) and Joey Franko (drums), along with the Marchello brothers. It was this lineup that issued the Good Rats' best known and most popular LP (Tasty) in 1974, resulting in many of their fans giving them the label, "the greatest unknown band in the world".

Between 1976 and 1980, the Good Rats released a series of albums, including Rat City In Blue, From Rats To Riches, Birth Comes To Us All, and Live At Last, all of which were well received by the band's fan base and also garnered some airplay on FM radio. In 1981, Gatto and Kotke left and were replaced by Schuyler Deale (bass) and future Kiss member Bruce Kulick (guitar) for the album Great American Music, but shortly thereafter, the group called it quits.