From: Chicago, IL, USA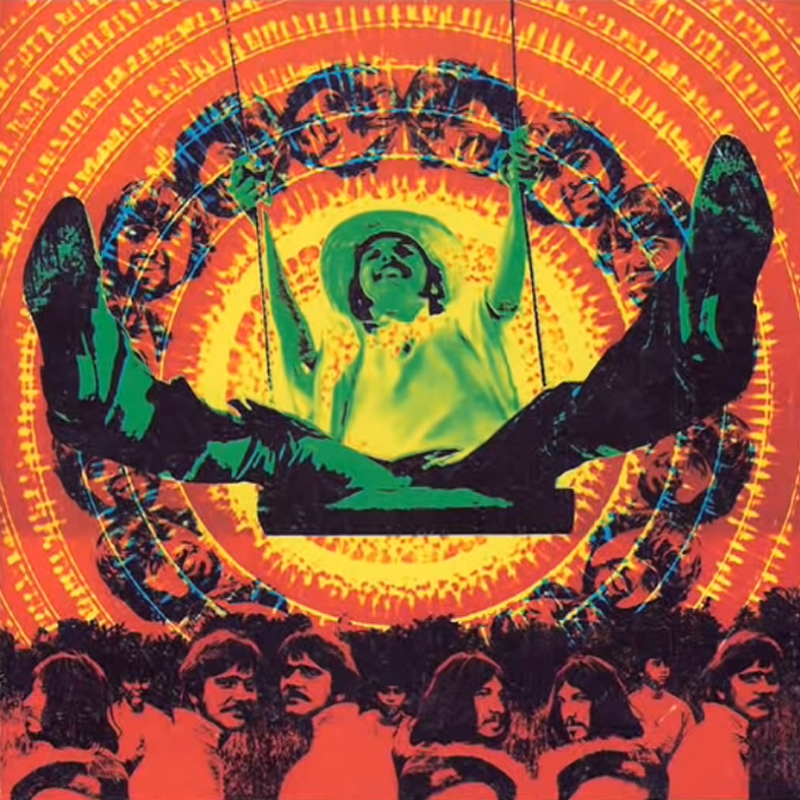 Named after the fantasy-horror author H.P. Lovecraft, this band belted out a highly original mixture of fabulous vocal harmonies, haunting melodies, well-placed keyboards and biting guitar licks. Surprisingly, they were, and still remain, a fairly obscure ensemble that never achieved any notable commercial success.

The group was formed in Chicago by George Edwards (guitar, bass, vocals) and David Michaels (keyboards, vocals) who for their first encarnation, borrowed members of another Chi-town outfit, the Rovin' Kind: Frank Bartoli (bass), Kal David (guitar) and Fred Pappalardo (drums). This was the lineup behind their first 45 ('Anyway That You Want Me' b/w ''It's All Over For You') that was released in early 1967.

In the spring of '67, Edwards and Michaels brought in permanent members Tony Cavallari (lead guitar), Michael Tegza (drums) and Tom Skidmore (bass), although Skidmore only lasted briefly and was replaced by ex-Shadows Of Knight member Jerry McGeorge (bass). It was this lineup that recorded the band's classic 1967 self-titled, debut LP. The album is absolutely outstanding and is a must for any 60s psych lover. Out of all the songs on the record, there isn't a dud in the bunch, with highlights that include 'The Drifter', 'Country Boy & Bleeker Street' and a highly original cover of Dino Valente's 'Let's Get Together'.

In the spring of 1968, the group relocated to northern California and became a regular opening act at many of the San Francisco ballrooms, including the original Fillmore Auditorium. They also became known for wearing outrageous stage outfits of a "swashbuckling pirate" nature. On May 11, 1968, one of their concerts was beautifully recorded at the Fillmore and was finally officially issued by Sundazed in 2000 (this album is also highly recommended!).

Later in 1968, the group relocated again, this time to Los Angeles, where they recorded a follow up LP, simply titled H.P. Lovecraft II. By this time however, McGeorge had left the fold and was replaced by Jeff Boyan (bass, vocals). This album is also quite good with highlights that include the loony 'Mobius Trip' and an excellent cover of Brewer & Shipley's 'Keeper Of The Keys'. It has also been reported that this was the first album on a major record label to be recorded while all members were under the influence of LSD. Unfortunately, the record didn't sell well and the group broke up in 1969. In 1970, Edwards and Tegza put together a new ensemble named Lovecraft that ended up issuing a few LPs in their own right.

Artist information sources include: The book, 'Fuzz, Acid, and Flowers Revisited' by Vernon Joynson.