From: Hoboken, NJ, USA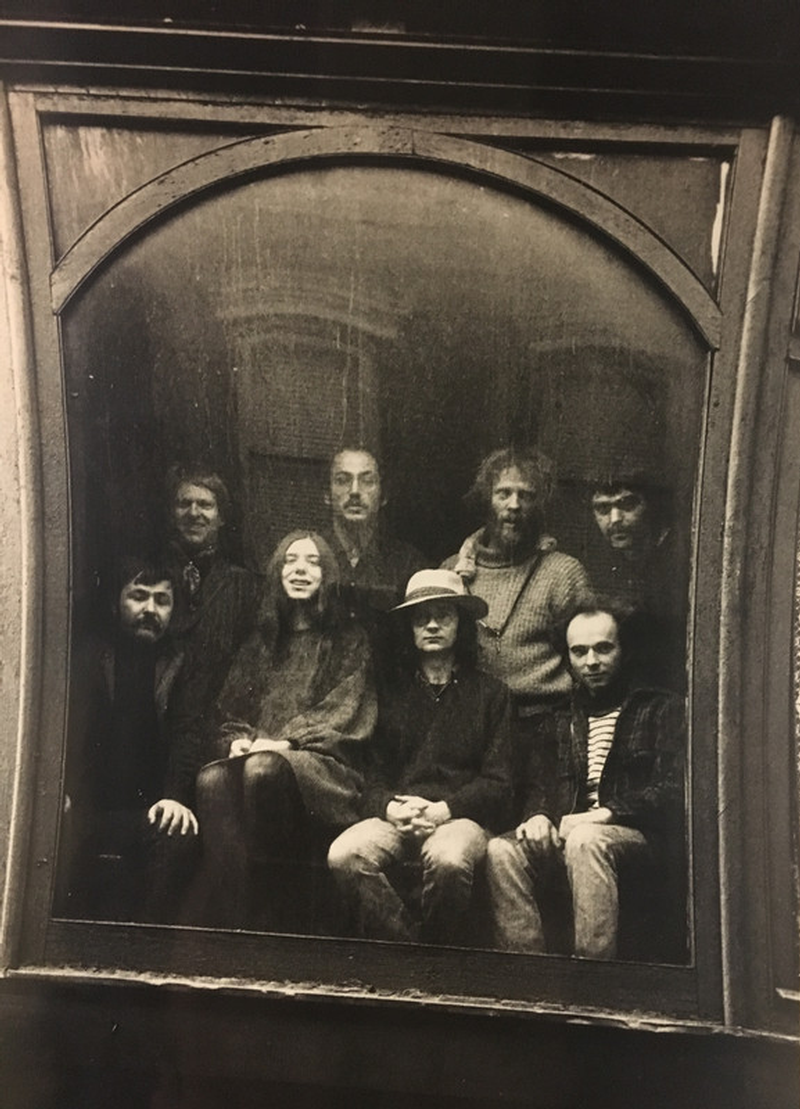 The Insect Trust was an eclectic ensemble that proficiently played varying styles of music, including blues and folk-rock, which were accented by different stringed instruments and woodwinds. The band got their unique name from the 'Insect Trust Gazette', a poetry journal published by author Bill Levy when he was in college (Levy originally got the name from the William Burroughs novel 'Naked Lunch').

The group's origins can be traced to founder Bill Barth (guitar, percussion), his girlfriend Nancy Jefferies (vocals, percussion) and Bob Palmer (alto saxophone, clarinet, percussion, recorders), who had all previously played together in a Memphis band called the Swamp Lillies. After the Lillies split up in 1967, Barth, Jefferies and Palmer moved up to Hoboken, NJ and hooked up with Luke Faust (guitar, banjo, fiddle, harmonica) and Trevor Koehler (baritone saxophone, piano). The quintet began jamming together as the Insect Trust, and even though they didn't have a permanent bass player or drummer, eventually scored a sweet record deal with Capitol.

1968 saw the issue of their first, self-titled LP, which is a well placed mixture of various musical styles. They still didn't have a bassist or drummer, so session musicians were brought in. Unfortunately, the record didn't sell well and Capitol eventually dropped the group from their contract. Throughout 1968 and 1969 also saw the band move back and forth between Hoboken and Memphis. They played numerous gigs in both areas and even opened for headline acts like the Doors, Mothers Of Invention and Santana.

Still without a rhythm section, the group issued a second LP titled Hoboken Saturday Night on the Atco label in 1970. During the recording sessions, Barth and Jefferies broke off their intimate relationship, and Barth was eventually fired from the band and replaced with Ed Finney (guitar). This lineup played together until finally calling in quits in 1971.

Artist information sources include: The book, 'Fuzz, Acid, and Flowers Revisited' by Vernon Joynson.