From: Birmingham, England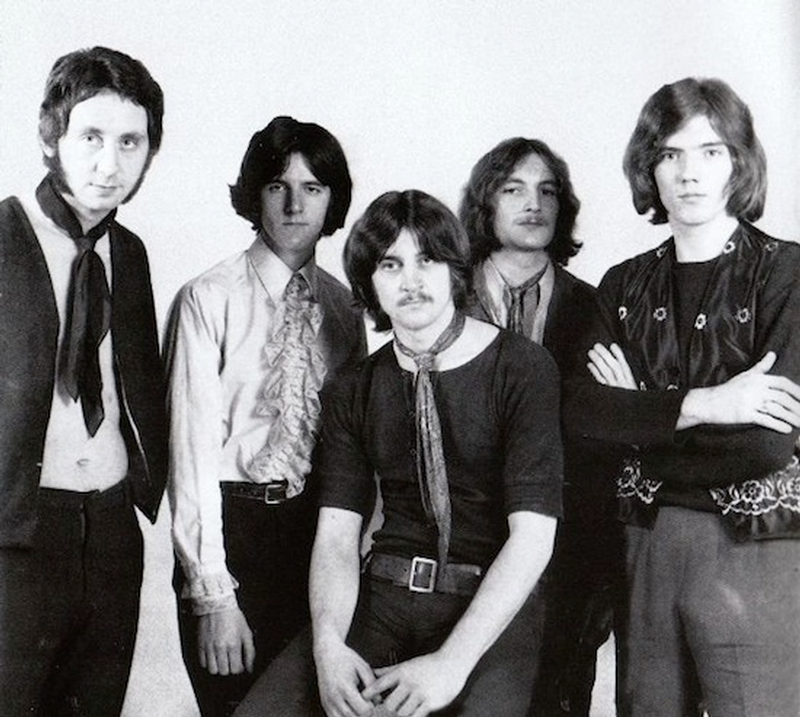 This Birmingham band started life in 1965 as a seven piece jazz ensemble initially named the Kansas City Seven. Original members included Jim Simpson (trumpet), Danny King (vocals), Brian "Monk" Finch (saxophone), Chris Wood (saxophone, flute), Mike Kellie (drums), Richard Storey (organ) and Pete Allen (bass). The group's desire to move into a more blues, soul and rock direction lead them to change their moniker to Locomotive in 1966.

By the end of 1966, various personnel changes left Simpson as the only remaining original member. Kellie, who would eventually become a member of Art/Spooky Tooth, was replaced by "Mooney" Mazzone (drums) and Allen was replaced by Joe Ellis (bass). Wood, who went on to become a key member of Traffic, and Finch were replaced by Bill Madge (saxophone) and John Barry (saxophone). King and Storey had also left and in early 1967, Norman Haines (keyboards) became a member. It was this lineup that issued the group's first 45 ('Broken Heart' b/w 'Rudy, A Message To You') in late 1967, which failed to make an impact at the time, but a cover of the B-side later became a huge hit for the Specials in 1979.

By 1968, Simpson had decided to exit the band and take a behind the scenes role as their manager. By this time, Ellis and Mazzone had also left and were replaced by Mick Hinks (bass) and Bob Lamb (drums). Mick Taylor (trumpet) was also added to the group at around this time. It was this lineup that released a second single ('Rudi's In Love' b/w 'Never Set Me Free') in October, 1968 with the A-side becoming a hit for the band, reaching #25 on the U.K. charts. The success of the record presented the group with an opportunity to record at Abbey Road Studios and issue a full-length LP. To augment the band, top session horn players Dick Heckstall-Smith, Henry Lowther, and Chris Mercer were also brought into the studio. It was this ensemble that issued a third single (the outstanding 'Mr. Armageddon' b/w 'There's Got To Be A Way') in early 1969. A fourth single ('I'm Never Gonna Let You Go' b/w 'You Must Be Joking') was also released in 1969, but although their LP (We Are Everything You See) had been long completed, it wasn't issued by Parolphone until early 1970.

By 1970, Norman Haines had left, which was a huge blow to the band due to him being their primary songwriter. As a side note, it has been reported that he was offered a spot in Black Sabbath (which Simpson was also managing at the time), but declined. Hinks and Lamb, along with new members John Caswell (guitar, vocals) and Keith Millar (guitar, keyboards, vocals) forged on and released a final 45 ('Movin' Down The Line' b/w 'Roll Over Mary'), which didn't sell well and prompted the group to change their name to the odd-sounding the Dog That Bit People and issue an LP under that moniker in 1971.