From: Hull, England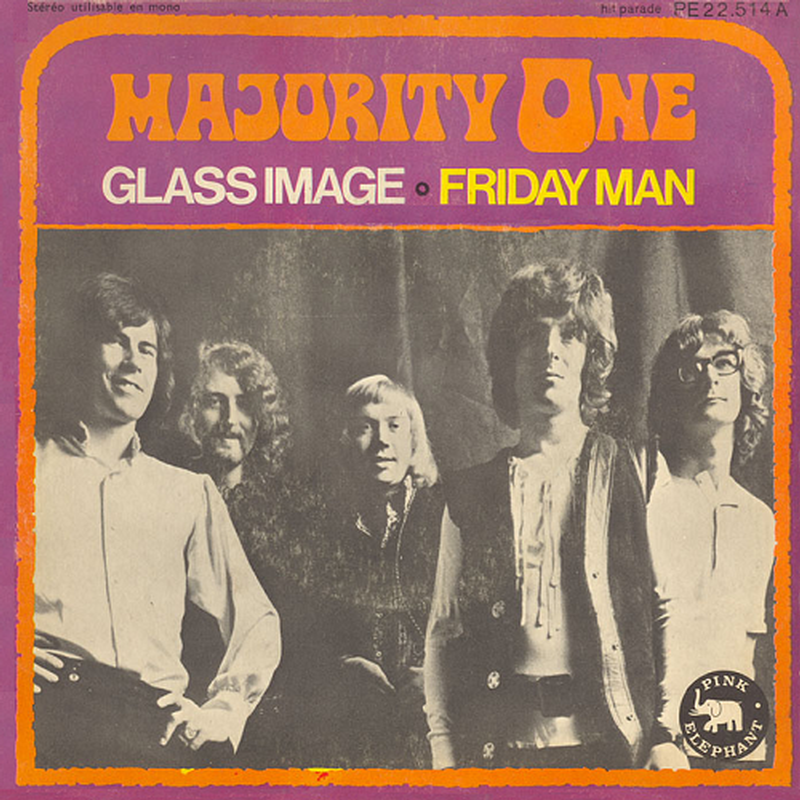 Majority One was previously known as the Majority, prior to relocating from the U.K. to France in late 1968. Members included Barry Graham (lead vocals), Roger France (lead guitar), Rob Long (guitar), Ken Smith (bass) and Don Lill (drums).

As the Majority, they issued eight singles on the Decca label, but never seemed to gain any traction on the U.K. charts. After finally being dropped by Decca in 1968, they relocated to the European continent with the hopes of making it big there. They signed to the Dutch label Pink Elephant and released a few singles along with a sole, self-titled LP under the Majority One moniker. Little has been written of Majority One's output, so it must be noted that several of the songs they recorded during this period are quite good, including the hard driving 'Get Back Home' and an excellent, laid back cover of The Beatles' 'A Hard Days Night'. It should also be mentioned that in 1971, they had a Top 20 hit in Holland with 'Because I Love', which also scored almost as big in Italy and Brazil. Later that year, the group issued a few outstanding songs under the name Rocky Cabbage, but called it quits soon after.

Artist information sources include: The book, 'Tapestry of Delights Revisited' by Vernon Joynson.