From: Brighton, England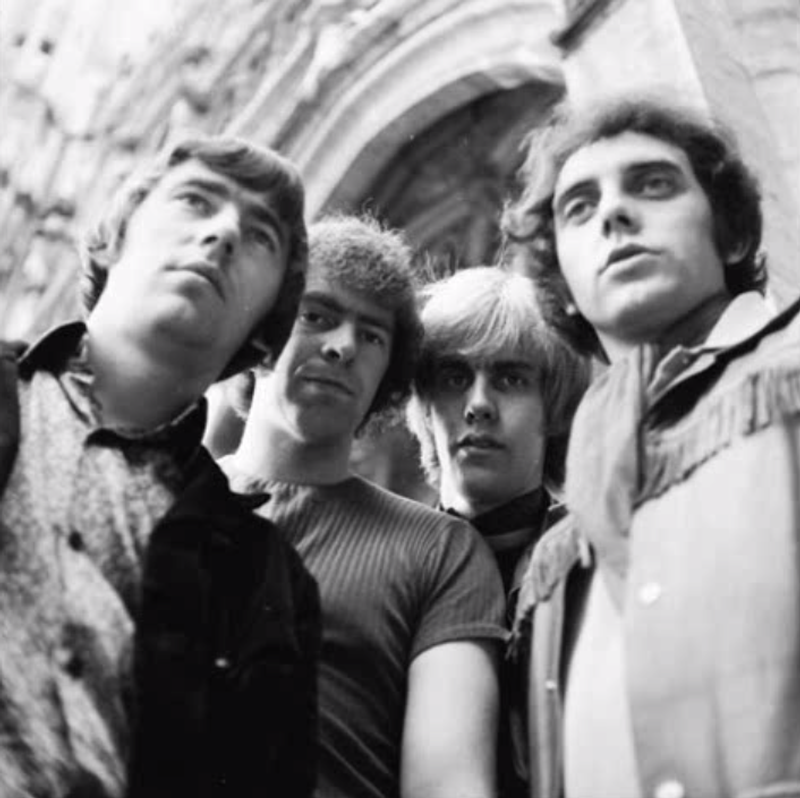 The Mike Stuart Span evolved out of an early 60s Brighton based youth club band called the Mighty Atoms, which included frontman Stuart Michael Hobday (lead vocals) and Roger McCabe (bass). In 1965, Hobday secured a publishing contract for some songs he had written, prompting him to form a new ensemble with McCabe that they christened the Mike Stuart Span (a name created by reversing Hobday's first and middle names). Other original group members included Nigel Langham (guitar), Gary "Roscoe" Murphy (drums) and Ashley Potter (organ).

The band was initially an American soul act that was soon discovered by local manager and promoter Mike Clayton, who advised they replace Potter with Jon Poulter (organ) and add a horn section in Gary Parsley (trumpet) and Dave Plumb (saxophone). Not long after establishing themselves however, Langham was tragically killed after taking LSD and jumping out of an upstairs window. This shook the other members so much that they decided to become a drug-free group. The death of Langham left the ensemble without a guitarist and for a while they decided not to replace him. Despite this vacuum, they still managed to secure a record contract with EMI and issued their fist single ('Come On Over To Our Place' b/w 'Still Nights') on the Columbia label in late 1966. A second 45 ('Dear' b/w 'Invitation') was released in June, 1967, but neither were commercially successful which prompted EMI to drop the band.

Losing their record contract caused the Mike Stuart Span to reformulate themselves as a psychedelic rock act, subsequently nixing the horn section and adding Brian Bennett (guitar), with Poulter departing soon after. This new lineup began covering super groups like Cream and the Jimi Hendrix Experience, while developing more progressive original material of their own. By October, 1967, the band had reestablished themselves as a popular psychedelic live act which gave way to a recording session as Decca. The studio time produced some notable material, including the outstanding 'Second Production' played here on TWOS. Unfortunately though, Decca surprisingly didn't find value in the acetates and opted out of releasing them. This setback didn't deter the band however, and they quickly responded by recording and releasing a 45 ('Children Of Tomorrow' b/w 'Concerto Of Thoughts') in early 1968 on their own Jewel label. Unfortunately, the private production limited the band to pressing only 500 records and little promotion, dooming the single from the start.

In May, 1968, the band competed an excellent BBC session for John Peel's Top Gear program, which includes the outstanding version of Tomorrow's 'My White Bicycle'. Soon after, it looked like the group was on the verge of a major breakthrough when they were selected to be the featured act in a BBC TV documentary titled A Year In The Life (Big Deal Group), a reality show which chronicled an up and coming pop group over the period of a year. Unfortunately, this blessing soon became a curse when the ensemble was depicted somewhat negatively along with the somewhat reluctant recording of a manufactured pop single ('You Can Understand Me' b/w 'Baubles And Bangles') atypical of the band's harder style, which subsequently flopped. This disaster, along with a failed attempt to open a record shop in their home town of Brighton, put the band at odds with their manager Mike Clayton who wouldn't stay with them for much longer.

Although seemingly plagued with one mishap after another, the group refused to quit and in September, 1968, recorded more demos, one of which is the catchy 'Remember The Times'. As a final act before parting ways with the band, Clayton presented said recordings to the management of Elektra Records, who received them well, but insisted that the group change their name to Leviathan prior to signing a contract. They agreed and wound up releasing three singles under this moniker in 1969, the first of which includes remakes of 'Remember The Times' and 'Second Production'. Unfortunately, these records too failed to make a significant impact and caused the band to finally call it quits in the fall of that year. Bennett went on to join Jason Crest and Murphy became a member of Hellmet.

Artist information sources include: The book, 'Tapestry of Delights Revisited' by Vernon Joynson and an article by Richie Unterberger at All Music Guide.