From: San Jose, CA, USA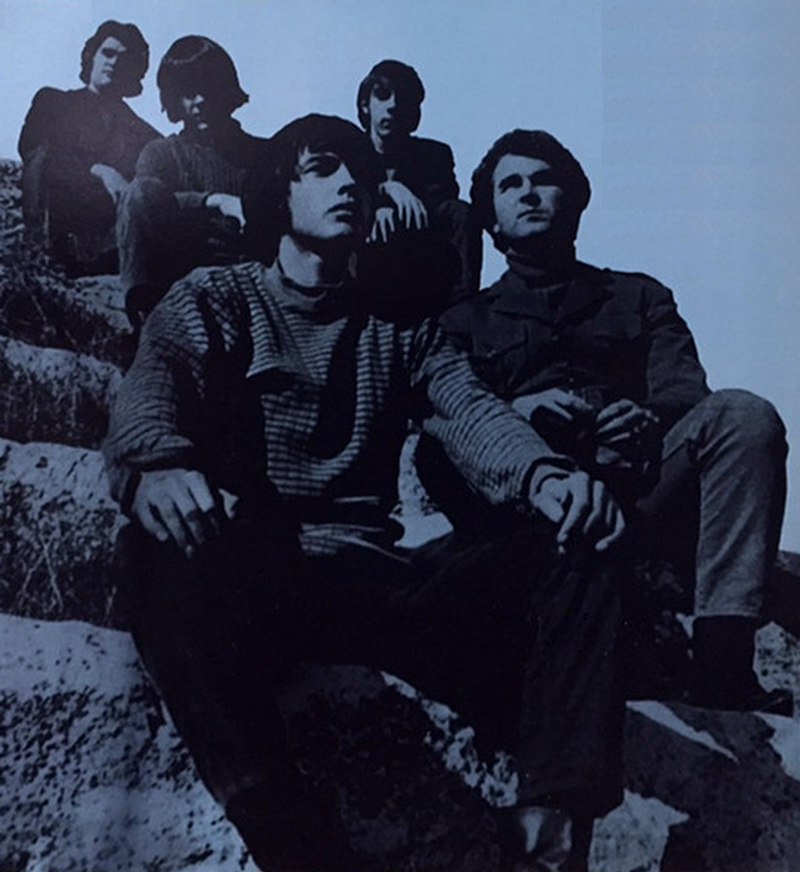 This San Jose group can be traced back to 1962 when Beau Maggi (lead vocals) and Charlie Gardin (bass) formed the Swordsmen. To capitalize on the British Invasion, they changed their name to the English in 1963, and then in 1965, renamed themselves again to the Mourning Reign. Other original members included Steve Canali (rhythm guitar), Johnny Bell (lead guitar) and Bo's brother Craig Maggi (drums).

In 1966, the band issued two Byrds-style singles on the obscure Link label, with the second ('Evil Hearted You' b/w 'Get Out Of My Life Woman') also being reissued on the Contour label. In 1967, Bell and Canali left and were replaced by Thomas O'Bonsawin (lead guitar) and Jay Garrett (rhythm guitar). This lineup recorded the classic demos 'Cut Back' and 'Light Switch' which appear on TWOS. Unfortunately the group never gained any real national ground, which prompted them to split in 1969.

Artist information sources include: The book, 'Fuzz, Acid, and Flowers Revisited' by Vernon Joynson.