From: London, England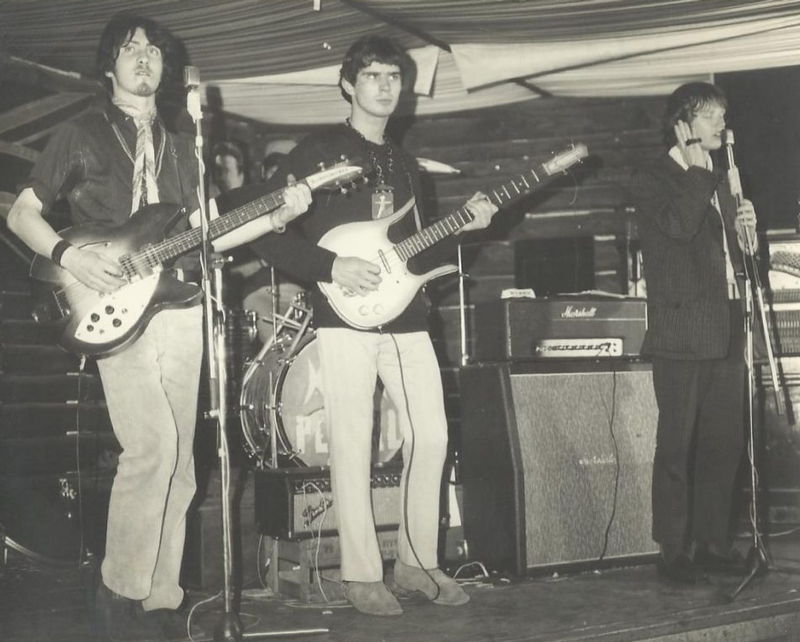 This short lived, obscure British ensemble is best known for including Peter Dunton (drums, vocals, guitar, keyboards), who would later go on to also become a huge creative force with the Flies, Please, Gun and T2. The London based band formed in June, 1967 as a trio consisting of Dunton, along with Nick Spenser (guitar, harmonium) and Bernard Jinks (bass, vocals). They then relocated to Germany where they became a rather popular live attraction, gigging mainly in jazz clubs. Even though they were experiencing a decent level of success across the pond, Jinks suddenly decided to return to England and was replaced by two Germans: Jürgen Ermisch (keyboards) and Holger Jung (bass). This lineup didn't last that long however when both Dunton and Spenser decided to move back to England and reform with Jinks. It was this original lineup that recorded a slew of outstanding demos featured here on TWOS, but for some reason wasn't able to secure a record deal and issue any albums or 45s. Their music can best be described as classic Dunton, in that it includes very melancholy but unique melodies laced with complex guitar and keyboard arrangements.

Spenser then left the fold and was replaced by Adrian Gurvitz (guitar), with Ermisch also moving over from Germany and being re-added to make them a quartet again. Dunton then left in 1968 to become a member of the Flies, but this was a rather short-lived, temporary departure, and he rejoined Neon Pearl later that year. Upon Dunton's return, they decided to rename themselves Please and record another slew of original, never released tracks, but did manage to cut a test pressing titled 'We Aim To Please' on the United Artists label in '68. Please lasted into 1969 and Jinks would later join back up with Dunton in 1970 to form the popular prog-psych band T2.