From: Ilford, England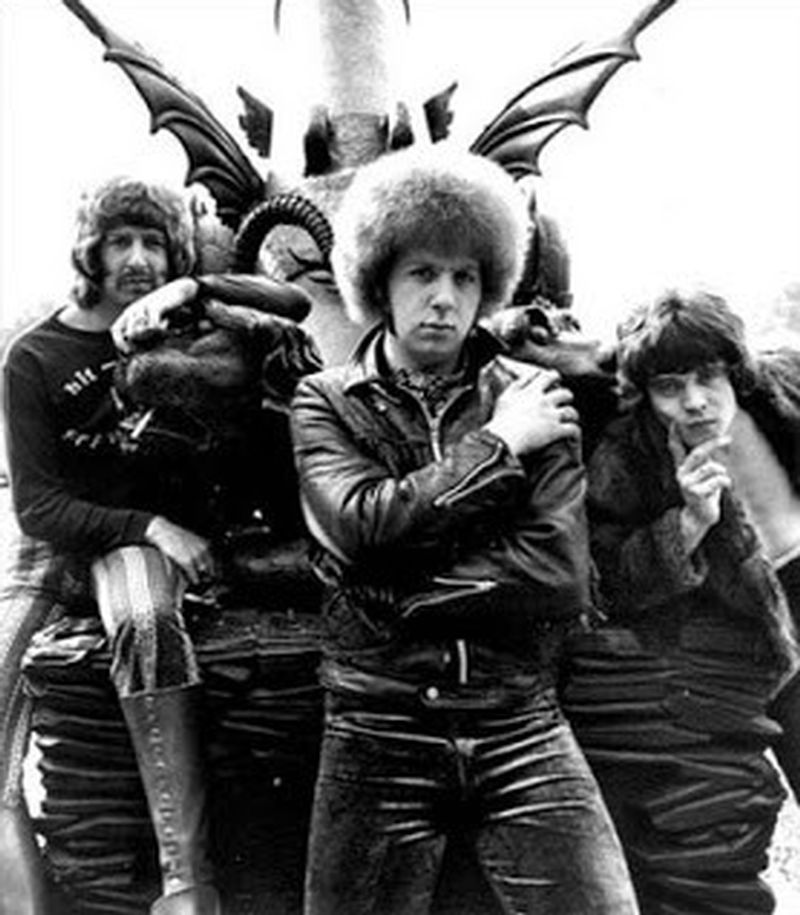 This London area group, originally a power trio consisting of Louis Farrell (drums) and brothers Adrian (guitar) and Paul Gurvitz (bass), had success right out of the gates with their hard-driving 1968 debut single 'Race With The Devil', which made it into the Top 10 on the U.K. charts. Later that year, a debut self-titled LP, which includes the outstanding 'Sunshine' and the instrumental 'Rupert's Travels' was issued. This album is also known for its strange and unique cover art, which was commissioned by Roger Dean, an artist who would later become famous for his paintings featured on the covers of most of Yes' LPs and other rock groups' records like Gentle Giant, Uriah Heep and Asia.

Gun released a second LP titled Gunsight in 1969, which contains strong guitar work, but is significantly less original than their first record. By this time, Peter Dunton (previously of Neon Pearl, Please and the Flies) had joined the group as a second drummer. Unfortunately, the album sold poorly, which prompted the band to break up soon after its release. In the early 70s, the Gurvitz brothers went on to join forces with prior Cream drummer Ginger Baker in the Baker-Gurvitz Army. Farrell went on to play in Bulldog Breed while Dunton went on to become a key member of the band T2.

Artist information sources include: The book, 'Tapestry of Delights Revisited' by Vernon Joynson.