From: Dublin, Ireland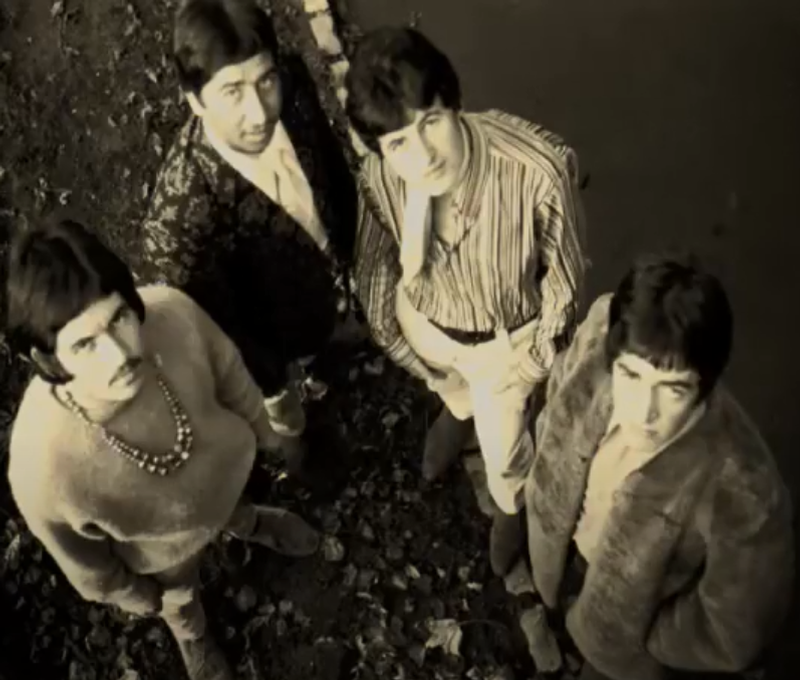 This Irish pop-psych band formed in Dublin during the the fall of 1967. Members included Ernie Durkin (vocals, rhythm guitar), Robin Crowley (lead guitar), Tommy Kinsella (bass) and Jimmy Greeley (drums). They soon scored a record deal with Pye and released their first single ('Three Jolly Little Dwarfs' b/w the excellent 'Real Live Permanent Dream') in the summer of 1968, which are both Tomorrow covers. The single charted in Ireland, but failed to make an impact in the U.K. The modest success of their debut 45 lead to the release of a second, a cover of Traffic's 'You Can All Join In' b/w the awesome original 'Dr. Crippen's Waiting Room' penned by Greeley and Crowley. Unfortunately this record went nowhere, ending their relationship with Pye.

In early 1969, Durkin and Kinsella left the fold and were replaced by Joe O'Donnell (violin) and Karen Burke (vocals). The new members took the band in a different direction towards a Jefferson Airplane-like sound, but Burke soon split prompting the ensemble to call it quits in mid 1969.

Band photo by Michael Guerin.