From: Wolverhampton, England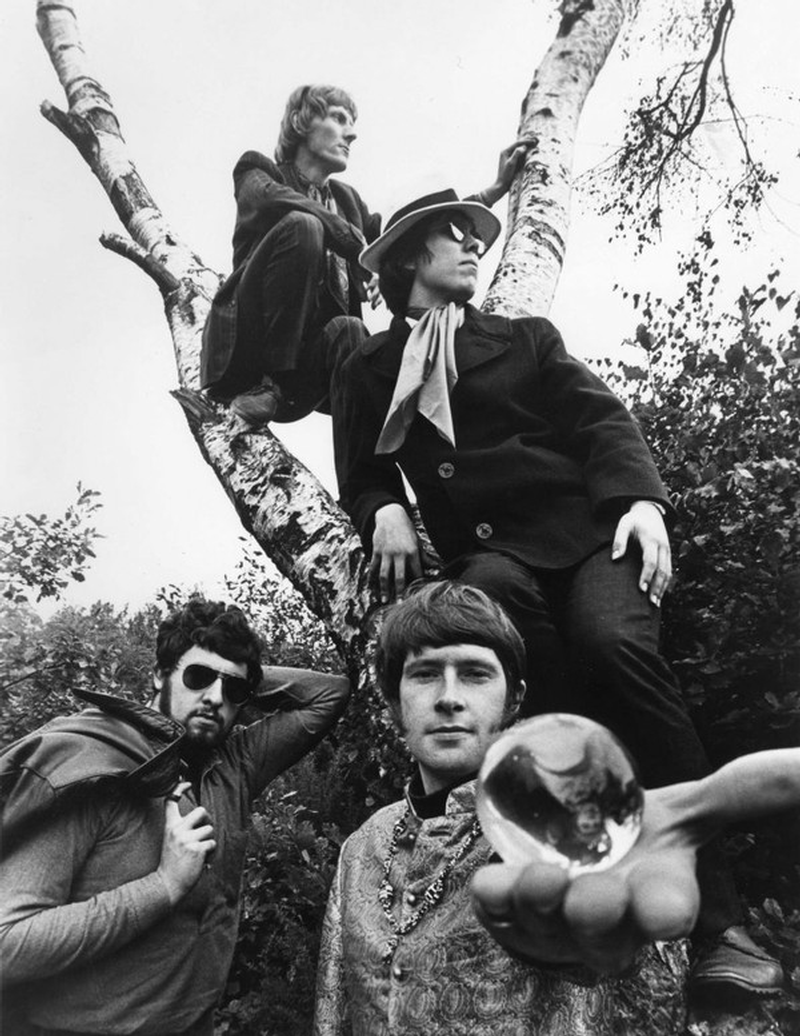 After attending Wolverhampton Art College, this Birmingham area foursome relocated to London and issued two 45s on the Polydor label in the latter half of 1967. Members included Stephen Morris (vocals), David Cartwright (vocals), Patrick Burston (vocals) and Stephen Stringer (vocals, guitar, keyboards).

The band started off singing harmonies in pubs for free beer and answered an ad in Record Mirror newspaper from New Wave Productions, which was in search of demos. The group, still not named yet, recorded their own demos on a reel to reel machine owned by Burston and sent them off to London. The owners of New Wave, Norman Jopling and former Who manager Peter Meaden, loved the tape and called them down to London for more formal studio work. New Wave labeled the band the Peep Show and issued their first single ('Your Servant, Stephen' b/w the haunting 'Mazy') in the fall of 1967. The ensemble sang the vocals and harmonies while musicians from other bands, including Pete Dello of Honeybus provided instrumentation. A second single ('Esprit De Corps (50 Years Old)' b/w 'Mind In A Mix Up') was issued at the tail end of '67 and more demos were recorded for a planned 1968 LP, but New Wave ended up going out of business and it never came to be.

Artist information sources include: The book, 'Tapestry of Delights Revisited' by Vernon Joynson.