From: Denver, CO, USA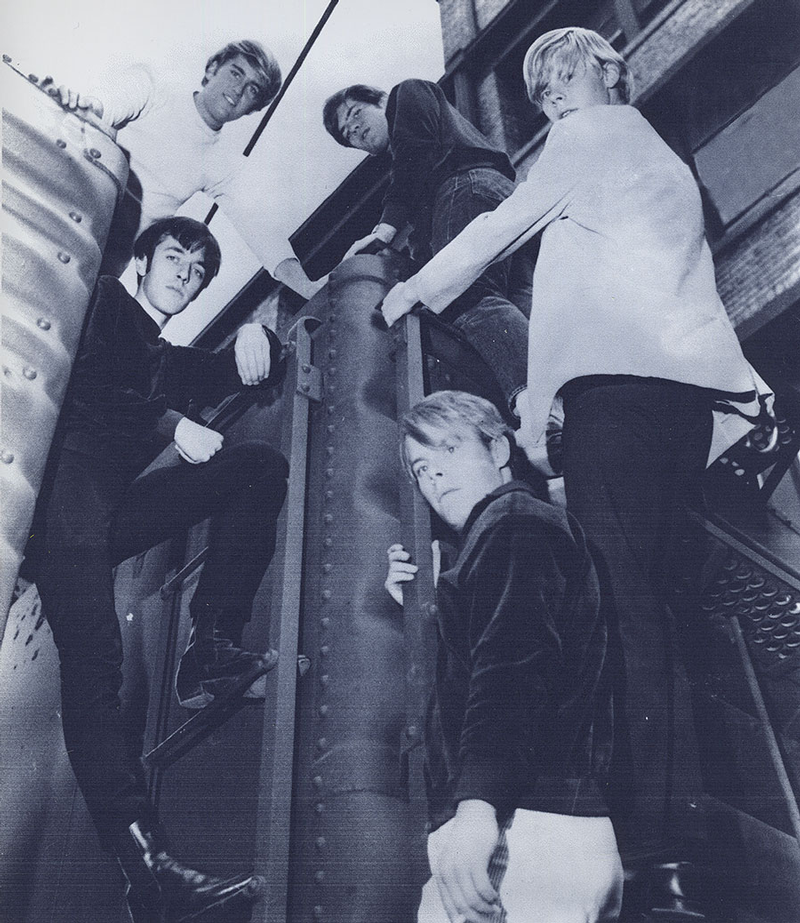 This Denver pop-psych outfit formed in 1965, first playing mainly R&B and beat music. Members included brothers Tim (vocals, guitar) and Kip Gilbert (drums), along with Mac Ferris (lead guitar), Sam Fuller (bass) and Bob Heckendorf (keyboards).

Early on, they were somehow discovered by Phil Spector who signed them to a management contract and then planned a huge publicity campaign that unfortunately never came to fruition. Their day in the sun came in late 1966 with the release of the quirky but cool 'That Acapulco Gold', which was first issued on the Chicory label and then re-released nationally on Uni in early 1967. The single became a moderate success reaching #70 on the U.S. charts, doing well enough to pave the way for an LP of the same title later that year. They continued to release singles into the fall of 1968, with the last one ('Make Me Laugh') being issued on the White Whale label.

Unfortunately, the band could never match the success of "Acapulco Gold" and broke up in late 1968. Tim Gilbert, who was their main song writer, also co-penned some great material for Yankee Dollar, Hardwater ('Good Ole Friends') and the Strawberry Alarm Clock ('Incense And Peppermints').

Artist information sources include: The book, 'Fuzz, Acid, and Flowers Revisited' by Vernon Joynson.