From: Westchester, CA, USA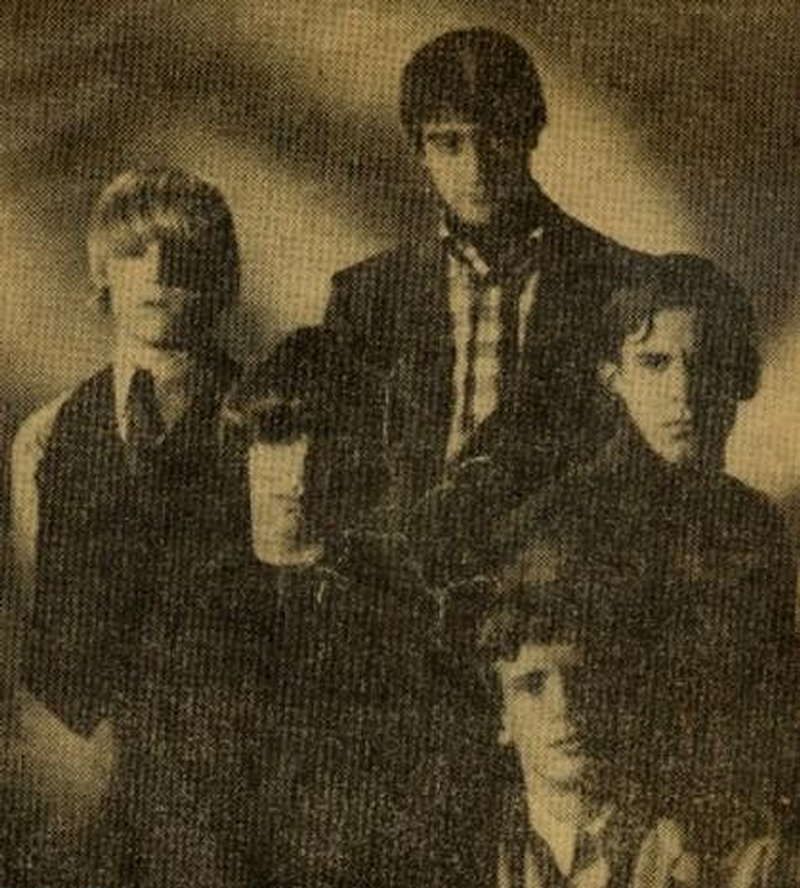 Not too much is known about this L.A. area beach band of high schoolers that got together in 1964 to play surf music as the Avengers. Original members included songwriter Tim Ward (lead 12-string guitar, backing vocals), Ray Mangigian (lead vocals, harmonica, saxophone), Levitt Earhart (rhythm guitar), Floyd Fletcher (bass) and Tom Stanton (drums). In 1965, they changed their name to the Five More, brought in Dave Bolen (drums) and issued a 45 ('I'm No Good' b/w the surfy instrumental 'Avalanche') with both songs co-written by Ward and Stanton. Stanton however only played the skins on the B-side along with Bolen (two drummers) and then left the fold. The A-side is more of an early Beatles inspired number while the flip is a high tempo surfed out rocker.

Their sound gradually evolved into more of a folk-rock vibe being influenced by groups like the Byrds. By the spring of 1966, they had changed their moniker to the Roosters and issued the incredible 'One Of These Days' single penned by Ward. Unfortunately, with the band still being in high school and the record being released on such a small label (Progressive Sounds of America), it wasn't promoted that heavily and didn't breakout as a hit. Bolen then departed and was replaced by Jim Peters (drums), and it was this lineup that released a third 45 ('Ain't Gonna Cry Anymore' b/w 'Rosebush') on the Enith International label in early 1967. Towards the end of the year, they had become popular enough to get signed by Philips and issued two more singles on that label, but all four songs were written by the team of James Griffin (later of Bread fame) and Mike Gordon, and not by any of the band members. Unfortunately, these tracks didn't sell that well either prompting the group to split up by the end of 1968.

Artist information sources include: The book, 'Fuzz, Acid, and Flowers Revisited' by Vernon Joynson.