From: Harrow, England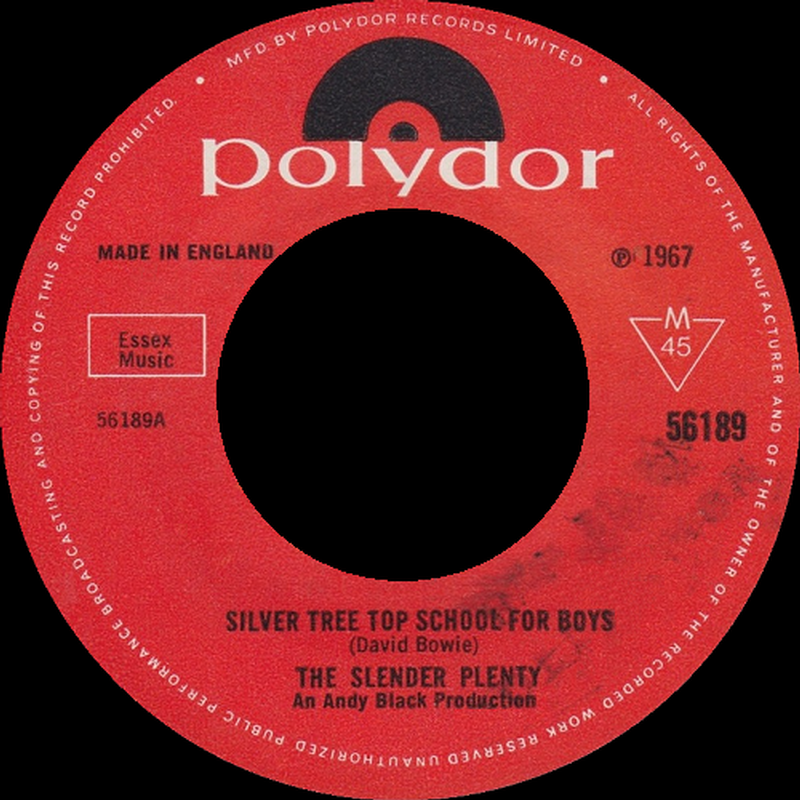 Little is known of this London area group that issued one single ('Silver Tree Top School For Boys' b/w 'I've Lost A Friend And Found A Lover') on the Polydor label in the fall of 1967. Members included Peter Burford (bass), Colin Charles (guitar), Bob Bardwell (vocals), Barry Parfit (keyboards) and Barry Digby (drums). The A-side of the 45 is an excellent piece written by David Bowie, but was never directly recorded by him.

If you have any further information on this group, please e-mail to paulmaze@techwebsound.com.