From: Detroit, MI, USA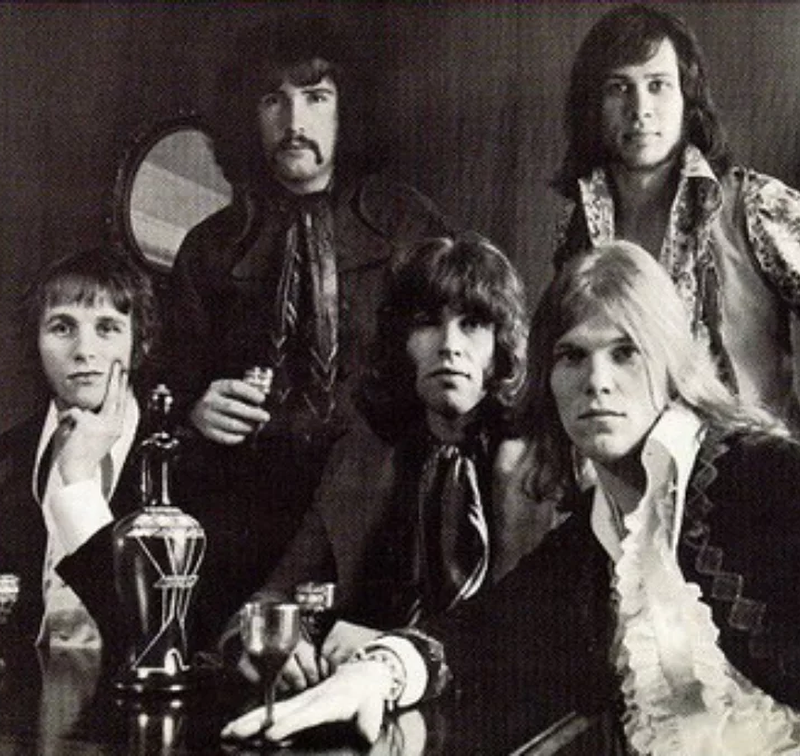 This Detroit area band formed in early 1967 when former Chosen Few frontman Scott Richardson (lead vocals) joined forces with brothers Gary (guitar) and Glenn Quackenbush (keyboards, vocals), Steve Lyman (rhythm guitar and vocals) and E.G. Clawson (drums, vocals) who were all previously with the Fugitives. They then brought in British native Robin Dale (bass, vocals) who rounded out the lot. Richardson was a huge fan of the Pretty Things and based their sound and stage presence around them.

Originally known as the Scot Richard Case, they were managed and produced by Jeep Holland who issued their first 45 ('I'm So Glad' b/w 'Who Is That Girl?') on the local A-Square label under that moniker in the spring of '67. The promo side is a decent cover of the Cream classic, which soared as high as #1 on the local radio station charts. Later that year, they had a falling out with Holland who then rebutted by releasing a single that was unauthorized by the group titled 'Get The Picture' as the Old Exciting Scot Richard Case.

By 1968, the ensemble had changed their name to SRC and scored a major record deal with Capitol, issuing their first, self-titled LP that year. The highlight on the record is the incredible 'Interval', which is a must listen for any 60s psychedelic music fan. The album was a hot seller in the Detroit area, prompting a tour of the East Coast, but by the end of '68, Dale had left the fold and was replaced by Al Wilmot (bass, vocals). A second LP titled Milestones followed in 1969, but before it was completed, Lymon left with no one replacing him. The band played a few dates in California to promote the LP, but mostly locally in the Detroit area; however, it didn't sell nearly as well as the first. Gary Quackenbush then left and was replaced by Ray Goodman (guitar). It was this lineup that issued their third and final LP (Traveler's Tale) in the spring of 1970, but by the time it had hit the store shelves, Goodman had left with the return of Quackenbush. Unfortunately, this album didn't sell that well either prompting Capitol to drop the band, although a fourth LP of material had already been recorded. At around this time it should also be noted that Wilmot left the fold and was replaced by Richard "Shemp" Haddad (bass).

In 1972, the band issued another single on the small Big Casino label but it went nowhere. In an effort to switch things up, they then changed their moniker to Blue Scepter and scored another record deal with Motown Record's rock subsidiary Rare Earth, issuing a final cover single of the Pretty Things' 'Out In The Night'. Unfortunately this too sold poorly canceling the release of another LP that had already been recorded. This was the final straw for the ensemble, and they finally decided to call it quits in 1973.

Artist information sources include: The book, 'Fuzz, Acid, and Flowers Revisited' by Vernon Joynson and an article by Mark Deming at All Music Guide.