From: London, England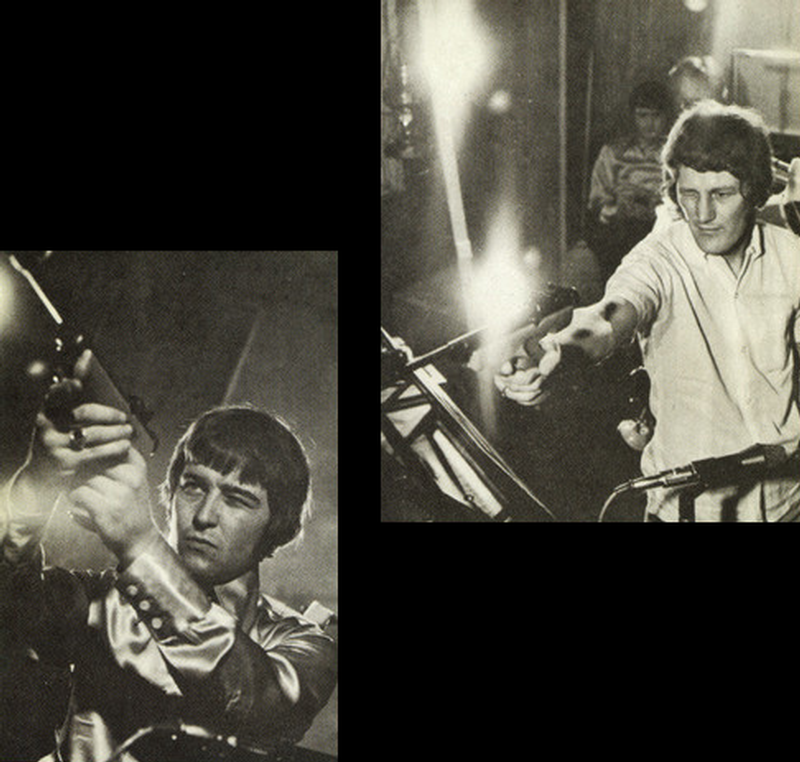 This ensemble consisted of Michael "Mick" Leslie Jones (guitar) and Thomas "Tommy" Francis Brown (drums) who called themselves the State Of Micky And Tommy for a couple of 45s and a French EP in 1967. The outstanding 'Nobody Knows Where You've Been' appears on the A-side of their second single.

In the early 60s, the duo had been in one of the many lineups of Nero & The Gladiators, a band that enjoyed a couple of minor instrumental hits. It was during their performance at the Olympia music hall in Paris, France that the talents of Jones and Brown were spotted by French megastar Johnny Hallyday, who recruited them initially for his wife Sylvie Vartan's backing band. They later backed Hallyday himself, as regular members of his session men, the Blackburds.

When Hallyday decided to record a soul album, Jones landed the enviable job of going to the U.S. to record backing tracks with Otis Redding's band, with the plan of adding Hallyday's vocals to the mix later. "When Otis heard that Johnny was covering some of his songs, he flew to Paris and sat in on the sessions. That was unbelievable, hilarious! Otis would look at me and say, 'How we gonna help this guy get some soul?'", Mick Jones told Record Collector magazine in 1994.

While in France, Mick sharpened his songwriting skills and contributed to many recordings, including several movie soundtracks. In 1965, he gave Cliff Richard a Radio London Fab Forty Top 20 entry with his song 'The Time In Between'. In 1966, the duo briefly went by the moniker
J & B (the initials of their last names) for one single before changing there name to the State Of Micky And Tommy in 1967 and issuing the aforementioned records. In 1969, they issued yet another single under the name Nimrod.

By the early 70s, Mick and Tommy had finally went their separate ways, with Jones forming the band Wonderwheel with ex-Spooky Tooth singer and organist Gary Wright in 1971. In 1973, both Jones and Wright reformed Spooky Tooth and issued three more LPs before calling it quits less than two years later. In 1976, Jones formed the hugely popular band Foreigner which he still heads up to this day.

Artist information sources include: the Radio London website.