From: San Francisco, CA, USA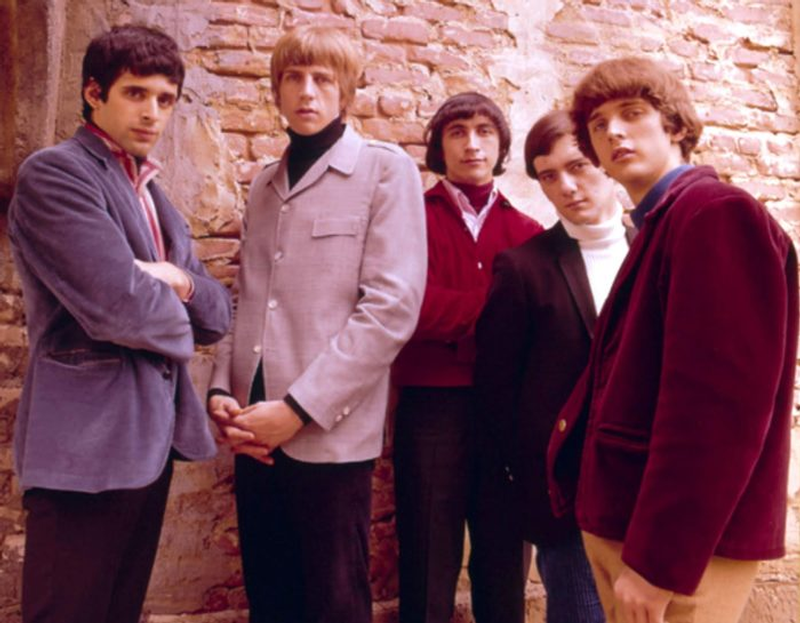 The Beau Brummels are considered by many to have been one of the most important, yet underrated U.S. groups of the 1960s. They were the first U.S. band of any sort to successfully respond to the British Invasion and were arguably the first folk-rock group, even predating the Byrds. They are also credited along with the Charlatans as being one of the pioneers of the famed "San Francisco sound". In the late 60s, they were also one of the first bands to record country-rock before it became popular in the early 70s. Original members included Ron Elliott (guitar, vocals), Sal Valentino (lead vocals), Ron Meagher (bass), Declan Mulligan (guitar, vocals) and John Petersen (drums). Valentino is credited with being the brainchild of the outfit, while most of their material was written by his childhood friend Elliott.

The ensemble was discovered by popular local area San Francisco disk jockey Tom Donahue while playing a club called the Morocco Room in San Mateo, and was promptly signed to his small label, Autumn Records, in 1964. Their late '64 debut single ('Laugh, Laugh' b/w 'Still In Love With You Baby'), produced by Sylvester Stewart (later Sly Stone of Sly & The Family Stone), became a Top 20 hit and catapulted them to early notoriety. They then released four more solid singles and two LPs on Autumn Records in 1965, pulling off two more Stewart produced solid hits with 'Just A Little' and 'You Tell Me Why'), which peaked at #8 and #38 on the Billboard Hot 100 respectively. Their high-selling records resulted in them appearing in the campy science-fiction comedy movieVillage of the Giants and in The Flintstones TV show as the "Beau Brummelstones". It should also be noted that around this time, Mulligan left the fold and was replaced by Don Irving (guitar).

In 1966, the Autumn label was purchased by Warner Bros., which soon made the questionable decision of instructing the band to record an LP of Top 40 covers titled Beau Brummels '66, which wasn't received very well by their fan base. 1967 saw the group reduced to a trio when Irving was drafted into the military and Petersen left for another local area act called Harpers Bizarre. The remaining threesome then began experimenting with psychedelia a bit on their next LP appropriately titled Triangle, which was arranged by Elliott and Valentino, very well produced and also praised by critics at the time; however, it surprisingly failed to make any major commercial impact. Highlights on this well-crafted album include 'Are You Happy?', 'Painter Of Women' and 'The Keeper Of Time'. In late 1968, the band issued the country-rock tinged Bradley's Barn, which is in similar vein to its predecessor, also very well put together and contains more outstanding tracks like 'Deep Water', 'Jessica' and 'Turn Around'. Unfortunately it didn't sell that well either prompting the group to finally call it quits shortly after its release.

Valentino then went on to form the band Stoneground in 1970, while Elliot issued a solo LP and played on albums by Van Morrison, Randy Newman and Little Feat. The original lineup then reunited in 1974 and issued a new self-titled studio LP in the spring of 1975, but broke up again soon after.. More reunions occurred throughout the years that followed and a final studio LP titled Continuum was released in 2013.

Artist information sources include: The book, 'Fuzz, Acid, and Flowers Revisited' by Vernon Joynson.