From: London, England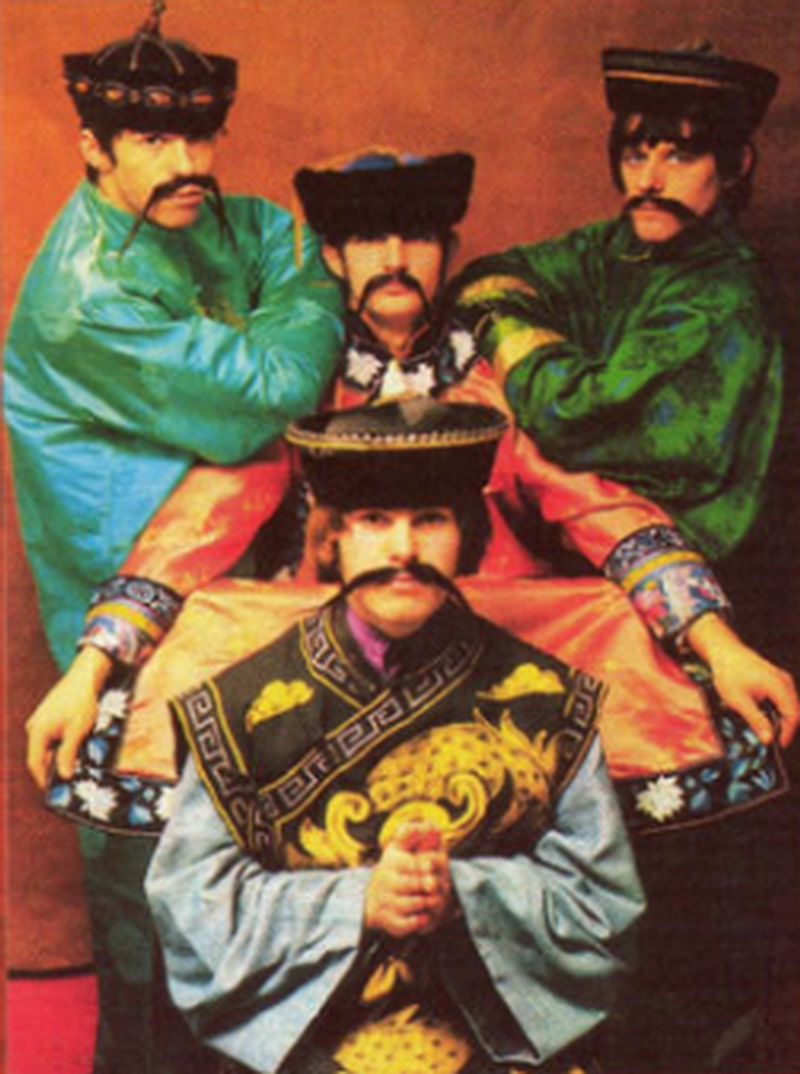 Evolving out of the Prophets, this London area band formed in 1966 with original members Mick Ware (guitar, vocals), Phil Cordell (bass, vocals) and Derrick Gough (drums). By that summer, Cordell had switched to second guitar and Paul Kendrick was brought on board to play bass. They then signed to Columbia Records and issued their first single ('When You Walk In The Sand'), which ended up hitting the #27 spot on the Radio London Fab 40. A second single titled 'High On A Hill' followed in the fall and did even better, peaking at #24 on the same chart.

In early 1967, the band issued a third single ('A Strange Light From The East') on the King label, which also made it onto the Fab 40 reaching the #37 spot. To promote the record, the band appeared on the front cover of the magazine Fab 208, garbed in campy Asian "Fu Manchu" type costumes. Cordell then left in the summer of '67 and in came a horn section with Phil McKenzie (tenor saxophone), Roger Davies (baritone saxophone) and Hilary Roy (trumpet) in an effort to update their sound. This lineup then signed to the Pye label and issued the 45 'Baby's Gone' b/w 'Guess I'm Losing You' in the fall of that year.

At the beginning of 1968, Tuesday's Children became a more traditional quartet again with the departure of the horns (Roy, McKenzie and Davies), and the addition of ex-Attack member Bob Hodges (keyboards). It was this lineup that issued the outstanding, soulful 'In The Valley Of The Shadow Of Love', which due to its relatively lengthy classical into, didn't translate well to pop radio and fell short on the charts. In the spring of '68, the group appeared in the short film 29 as the background band in a nightclub scene shot at London's Sybillas club, and reportedly received the whopping sum of £45 for their efforts. Towards the end of the year, their final single 'She' was issued on the Mercury label, which is also quite good and features Ware on lead vocals, who also provided the orchestral arrangements with assistance from Hodges. Unfortunately, this record too sold poorly prompting a breakup soon after its release.

Artist information sources include: The book, 'Tapestry of Delights Revisited' by Vernon Joynson.