From: Birmingham, England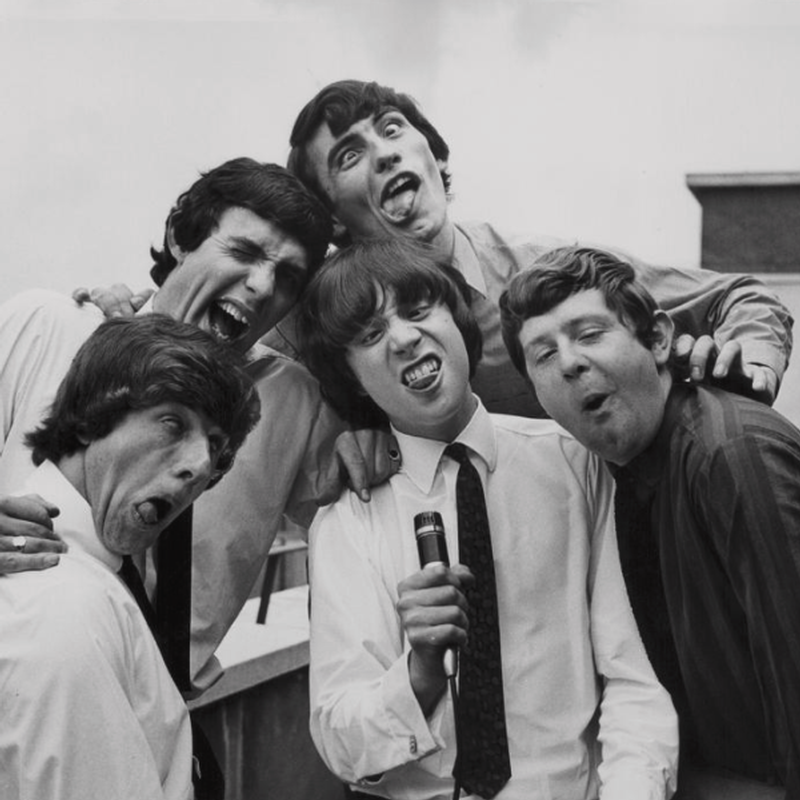 This Birmingham ensemble evolved out of the Dominettes in 1963 with original members Steve Gibbons (lead vocals, harmonica), Bob Burnett (guitar), John Hustwayte (bass), Jim Holden (drums) and John Gordon (organ). In 1964, like many other U.K. bands at the time, they spent a few months in Germany playing the clubs there and honing their skills. In early 1965, they signed with the Pye label and issued their first single ('Wake Up My Mind') that spring, which is a rather unique protest song for its time. It didn't sell that well in their home country, but was a big smash in Australia and New Zealand, making it to the top of some of the charts over there. Later that year, Gordon left and was replaced by Jimmy O'Neil (keyboards) before a second single ('It's Alright') was released in the fall. Unfortunately, this record didn't sell well in the U.K. either despite the group performing it on the popular TV show Ready Steady Go!.

In early 1966, the band issued a third 45 ('A Good Idea' b/w 'The Quiet Explosion') with the flip side being another highly original and rather psychedelic protest song for its time that is now considered by many to be their best track. This record sold poorly as well, prompting the departure of Burnett and Hustwayte who were replaced by Roger Hill (guitar) and Dave Pegg (bass). It was this lineup that issued a fourth single ('End Of The Season') in the fall of '66, which is a respectable cover of the Kinks' classic, but it too went nowhere prompting Pye to drop them. In 1967, Pegg then left and was replaced by Dave Morgan (bass) just prior to a fifth single ('And The Squire Blew His Horn') being issued in August on the CBS label. Pegg of course went on to joint Fairport Convention in 1969 and later became a member of Jethro Tull from 1979 through 1995.

In 1968, more personnel changes occurred when O'Neil, Holden and Hill left and were replaced by Richard Tandy (keyboards), Keith Smart (drums) and Willie Hammond (guitar). It was this lineup that in 1969 laid down a slew of BBC session recordings, including the outstanding cover of Moby Grape's 'Hey Grandma' featured here on TWOS. A final 45 ('I See The Light' b/w 'Mary Cilento') was then recorded later that year and slated for release on the MGM label, but the group then broke up and the disc was shelved. Gibbons went on to briefly become a member of the Idle Race before forming his own band, while Tandy became a member of the Electric Light Orchestra.

Artist information sources include: The book, 'Tapestry of Delights Revisited' by Vernon Joynson.