From: Wallington, England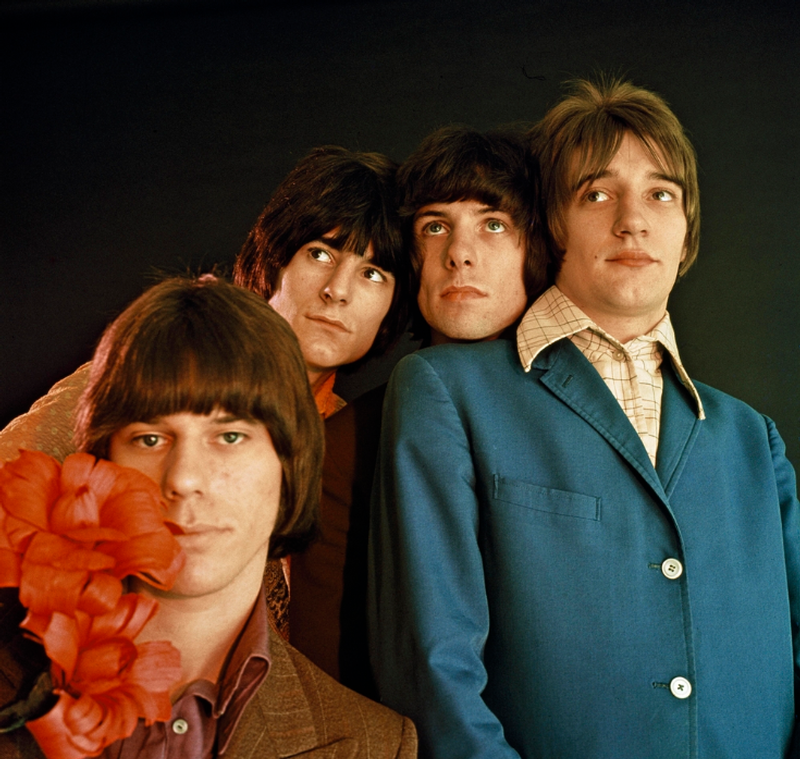 Jeff Beck is considered to be one of rock and roll's finest guitarists, but has never reached the same level of commercial success as did his peers Eric Clapton and Jimmy Page. Beck is probably best known for his ground breaking guitar work as a member of the Yardbirds from March, 1965 through October, 1966, but also released several highly acclaimed solo LPs beginning in the late 60s and continuing through to this day.

Beck was born on June 24, 1944 in Wallington, England, a town just south of London. He later studied at Wimbledon Art College and nurtured his reputation as an outstanding guitarist by playing with David "Lord" Sutch. This work led to him joining the Yardbirds as Eric Clapton's replacement on lead guitar in the spring of 1965. While with the band, he played on the majority of their hits, including 'Heart Full Of Soul' and 'Shapes Of Things'.

In late 1966, Beck left the Yardbirds to go solo and promptly began releasing singles, working with well known and established session musicians and vocalists. His first single ('Hi-Ho Silver Lining') was recorded during a drunken studio session and has become an all time classic and popular party record. The flip side of this 45, the instrumental 'Beck's Bolero', was recorded with Jimmy Page and John Paul Jones of future Led Zeppelin fame, along with Keith Moon of the Who and iconic session keyboardist Nicky Hopkins. This track is considered by many to be an important work in the early development of both the heavy metal and progressive rock genres.

His first solo LP (Truth) was released in the summer of 1968 and includes future superstar Rod Stewart on lead vocals and former Birds and future Faces and Rolling Stones member Ronnie Wood on bass. This album includes an excellent remake of 'Shapes Of Things' as well as an outstanding cover of Tim Rose's progressive folk classic 'Morning Dew'.

As a guitar superstar, Beck's goal ironically is to make one sense that he isn't playing a guitar at all. He himself has been quoted as saying "I don't understand why some people will only accept a guitar if it has an instantly recognizable guitar sound. Finding ways to use the same guitar people have been using for 50 years to make sounds that no one has heard before is truly what gets me off. I love it when people hear my music but can't figure out what instrument I'm playing. What a cool compliment."

Artist information sources include: Jeff Beck's official website (www.jeffbeck.com); an article by Stephen Thomas Erlewine at All Music Guide and the book 'Tapestry of Delights Revisited' by Vernon Joynson.