From: Hamilton, ON, Canada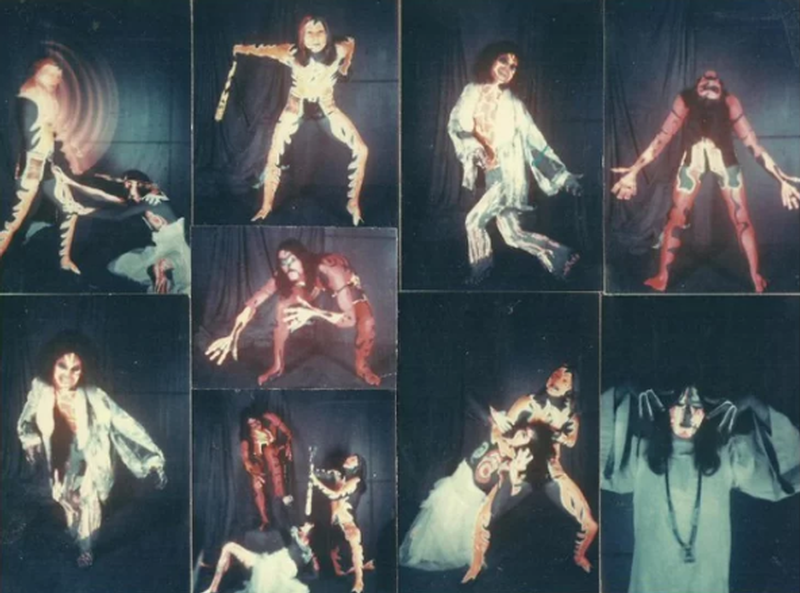 Initially called the Fates, this obscure Toronto area band was formed in the early 60s by four childhood friends: Paul Marcoux (lead guitar), brothers Steve (rhythm guitar) and Nick Urech (bass guitar), and Jim Hall (drums). Initially influenced by R&B and early Beatles and Rolling Stones, they were so excited by the scene that they decided to become a group before any of them knew how to play instruments. Knowing they needed an energetic frontman to round out the ensemble, they recruited Al Pope (lead vocals) who had the good looks and pipes to close the deal.

They began honing their skills playing local teen dances and changed their moniker to S.T.O.P. (Sounds Typical Of People). "Village" was later added to the name by request from their manager as a strategic reference to the growing vibrant, local Yorkville neighborhood hippie culture and also the similar happenings going on in New York City's Greenwich Village. The year was now 1966 and freakouts and love-ins were what was happening, so the band decided to take it to the next level by painting their faces and eventually bodies and equipment while performing on stage, as shown in the photo taken around that time above. Fluorescent paint and elaborate stage outfits, augmented with black lights, strobes and a liquid light show made the band a must see experience as they covered U.S. West Coast acts like Frank Zappa's Mothers Of Invention.

1968 saw the band relocate to the U.S. for about three months where they gigged in the Times Square area of Manhattan. Even for New York City, they were ahead of their time when it came to their paint, costumes and stage theatrics. What was missing though was a truly talented frontman, who in 1969 they finally found in Fraser Loveman (lead vocals), a Toronto area talent and former British Modbeats lead singer who they had been eyeing for quite some time. Loveman was initially hesitant to joint, but once he saw the Village S.T.O.P.'s mind blowing stage show, he quickly came on board, replacing Pope. It was also at around this time that the band recorded their one and only 45 ('North Country' b/w 'Vibration') on the local Ruby label. Unfortunately, the record company had mistakenly switched the sides ('Vibration' was supposed to be the promo), and that, combined with little promotion and pressing, resulted in poor sales. This disappointment, along with other marketing snafus and growing internal strife, prompted the group to call it quits by the end of the year.

Artist information sources include: An article by former Village S.T.O.P. guitarist Paul Marcoux at Citizenfreak.com.