From: Brisbane, Australia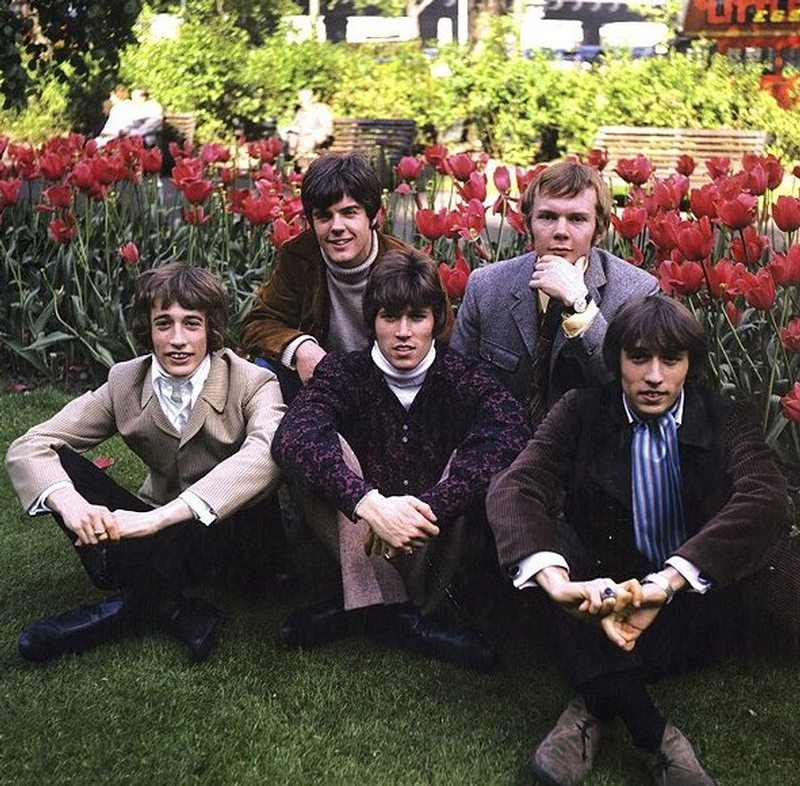 When we think of the Bee Gees, most don't immediately remember their 60s works and some aren't even aware that they existed before their mid to late 1970s disco mega-stardom. The truth is, they had a brilliant pop career throughout the late 60s and into the early 70s, dabbling in psychedelia throughout this time period. The band was originally comprised of the three "Brothers Gibb (B.G.s)": Barry (vocals, guitar) and twins Maurice and Robin (both vocals), along with non-family members Vince Melouney (guitar) and Colin Peterson (drums).

The brothers were born into a musical family (dad was a band leader and mum an ex-jazz singer) on the Isle of Man, England, but spent most of their childhood in Manchester. In 1958, the family moved to Australia and the brothers were eventually signed to Leedon Records under which they issued a couple of LPs and a series of singles released only in that country. Success came slow, but finally exploded in 1966 with the release of the single 'Spicks And Specks', which hit #1 on the Australian Go-Set chart. With this success, they moved back to England and were signed to Polydor Records by Robert Stigwood. Melouney, who had previously fronted his own Aussie band called the Vince Meloney Sect, and Peterson were also added to the band's lineup around this time.

In 1967, the group released two pivotal singles 'New York Mining Disaster 1941' and 'To Love Somebody', which were hits in both the U.K. and U.S. Their first British LP (Bee Gees 1st) was also released in '67 and contains the haunting masterpiece 'Every Christian Lion Hearted Man Will Show You'. This LP was highly acclaimed by critics, who began comparing the Bee Gees to The Beatles. Incidentally, the cover of "1st" was designed by Klaus Voorman of Paddy, Klaus & Gibson, who also designed the Fab Four's Revolver LP cover.

All in all, the Bee Gees released a staggering 11 singles and four LPs from 1967 through 1969, most of which charted high in the U.K. and, or U.S. Although most of there material is considered orchestrated pop and not really psychedelic, they had the occasional dosed up tune like the incredible 'I Have Decided To Join The Air Force' found on their late 1968 LP Idea. Of course, as mentioned earlier, the Bee Gees popularity continued strongly into the 1970s until they ultimately became the kings of the disco era.

Artist information sources include: The book, 'Tapestry of Delights Revisited' by Vernon Joynson.