From: Philadelphia, PA, USA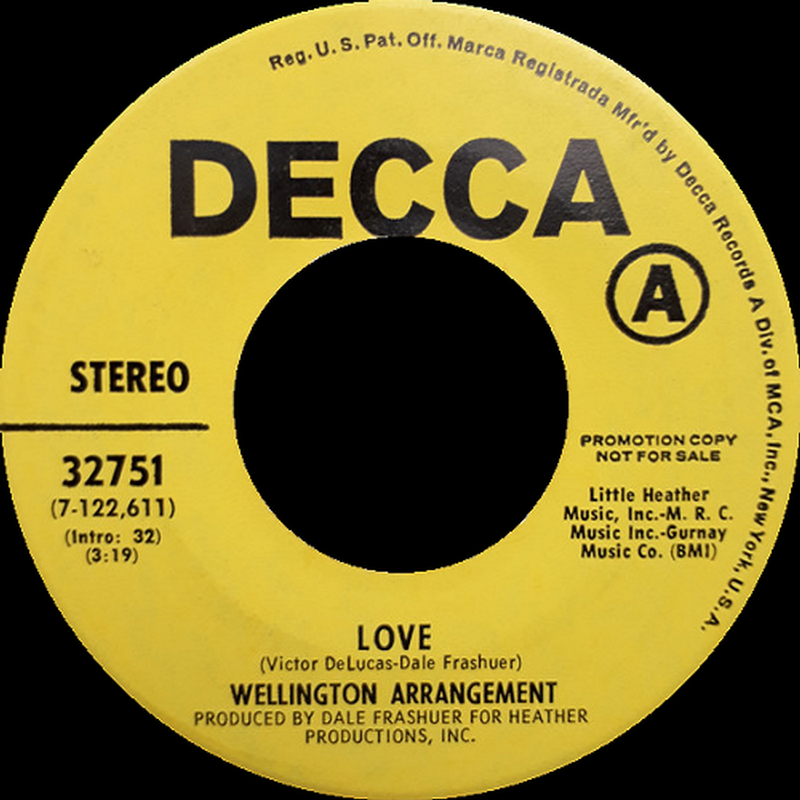 This Philly outfit formed in 1969 with the trademark of singing 6-part vocal harmonies. Members included brothers Joe (guitar) and Richard Sherwood (keyboards), Randy Childress (bass), Terry Rocap (guitar, keyboards) and Frank McDonnell (drums). The group got their big break when they were introduced to producer-songwriter Paul Leka (the Lemon Pipers) while playing a gig in New York City, who then got them signed to the Decca label soon after.

The band ended up issuing four singles into 1970, with the final one (the outstanding 'Love') hitting the shelves in the fall of that year. Unfortunately, none of their records sold that well prompting them to call it quits after Decca finally dropped them.

If you have any further information on this group, please e-mail to paulmaze@techwebsound.com.

Artist information sources include: The book, 'Fuzz, Acid, and Flowers Revisited' by Vernon Joynson.