From: New York, NY, USA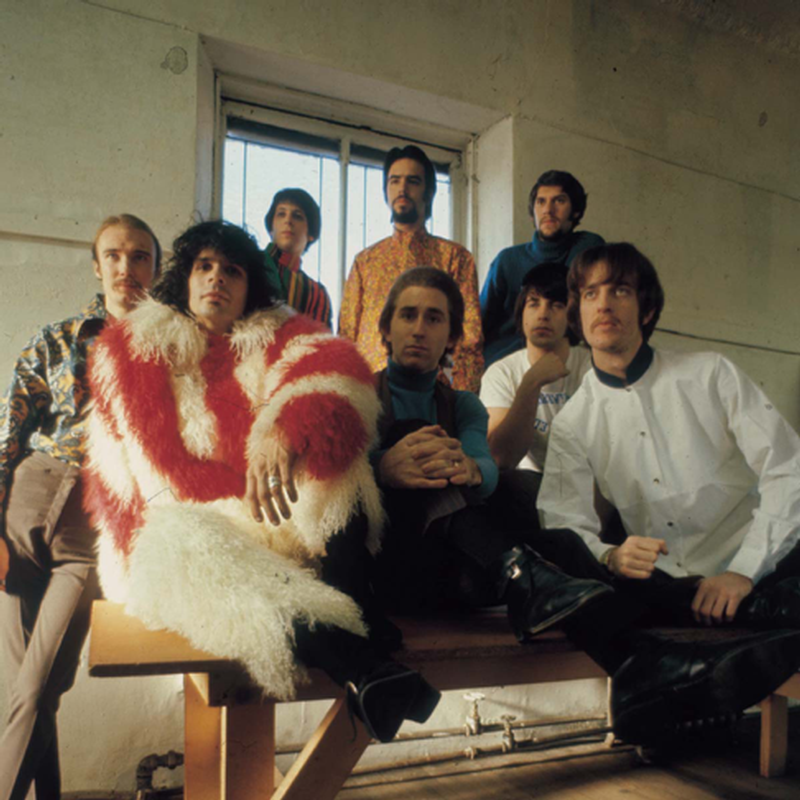 Blood, Sweat & Tears was an ambitiously eclectic New York City based project started in late 1967 by Al Kooper (vocals, keyboards, ondioline) and Steve Katz (guitar, vocals, flute), both formerly of the Blues Project. Other members of the band included Jim Fielder (bass), who had previously played a brief stint in Buffalo Springfield, and a slew of jazz musicians including Randy Brecker (trumpet), Bobby Colomby (drums, vocals), Dick Halligan (trombone), Fred Lipsius (alto sax, piano), Jerry Weiss (trumpet) and John Simon (keyboards, arrangements). The band was reportedly named by Kooper after a 1963 Johnny Cash LP of the same title.

The band played their September, 1967 debut gig at the Cafe au Go Go in Greenwich Village, opening for the very different sounding San Francisco group Moby Grape. Audiences were immediately blown away by the complex yet accessible sound of a larger, horn based ensemble that played extremely tight together without having a canned approach.

Their first LP (Child Is Father To The Man) was expertly produced by John Simon and does an outstanding job weaving together psychedelic rock, jazz, soul and even classical strings to form a truly unique and memorable sound. This album is a bonafide classic and doesn't include a single dud in its mix of highly original songs. Most of the album's material was penned by Kooper, but there are also impressive cover versions of Tim Buckley's 'Morning Glory', Randy Newman's 'Just One Smile' and Carol King's-Gerry Goffin's 'So Much Love'. Katz wrote the incredibly trippy 'Megan's Gypsy Eyes', which stands out as one of the more psychedelic tracks of the bunch. This LP was also one of the first to successfully spotlight a strong horn section, paving the way for similar sounding bands like Chicago and the Ides Of March.

Although Child Is Father To The Man is considered by many to be one of the better LPs released at the time, it didn't contain a breakaway hit single to give is proper exposure or airplay. The album nudged the charts and initially sold over 100,000 copies, but this couldn't squelch a simmering turmoil that had already began to splinter the band and ruin the possibility of a supporting concert tour. Constant infighting between Kooper and Katz finally caused Kooper to abruptly leave only a few months after the LP's release. Kooper, already a star, went on to become even more successful as a producer and session musician.

After Kooper's departure, Katz and Colomby pulled most of the original band back together and brought in England native David Clayton-Thomas (vocals). A second, self-titled LP was released in January, 1969 less than a year after their debut album. Although not nearly as psychedelic as its predecessor, this album is excellent in its own right containing the Clayton-Thomas penned classic 'Spinning Wheel' and the outstanding Katz composition 'Sometimes In Winter'. The LP also won a Grammy award for Best Album of 1969.

Blood, Sweat & Tears continued on into the early to mid 70s releasing several LPs. Both Katz and Clayton-Thomas left in 1972 and the band never regained its footing on the charts, even when Clayton-Thomas returned briefly in 1975.