From: Hollywood, CA, USA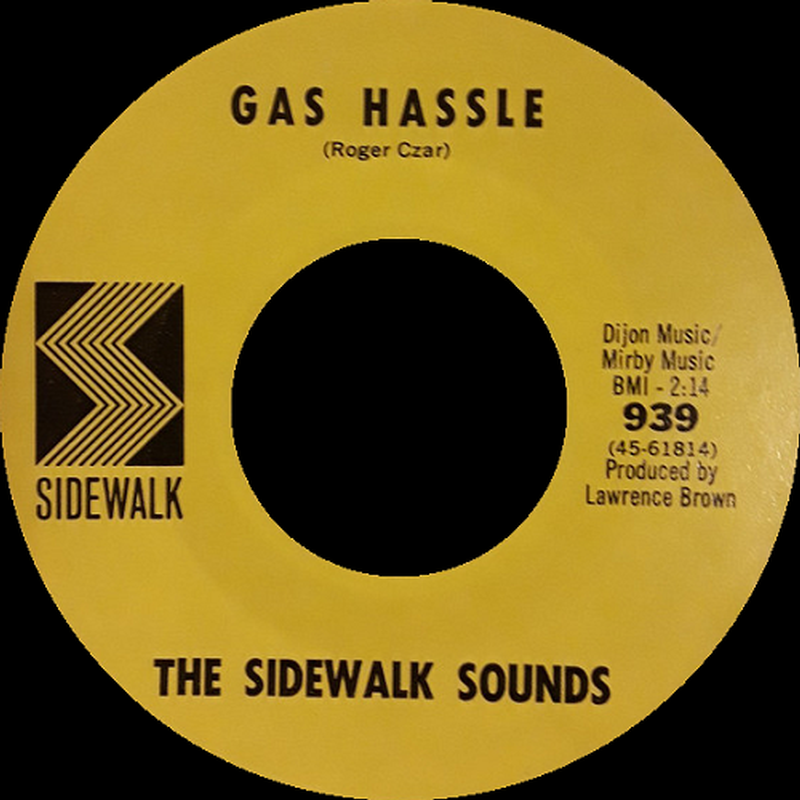 By all accounts, this ensemble was an alias for Davie Allan & The Arrows, although other musicians not in the band most likely also played on some of the records. The pseudonym was named after Sidewalk Productions and, or the Sidewalk label, which all of their material was either produced by or released on. The Sidewalk Sounds first came to light in 1967 on the Thunder Alley motion picture soundtrack, starring Annette Funicello and Fabian. Another motion picture soundtrack for the film Riot on Sunset Strip soon followed later that year, which features Tim Rooney of the Rooneys. The band was also featured that year on a third soundtrack to the film Born Losers, starring Tom Laughlin as Billy Jack.

In early 1968, the group was featured on the Mary Jane motion picture soundtrack with all songs save two written by Larry Brown and all songs produced by Brown, Mike Curb (who was a good friend of Davie Allan and founded Sidewalk Productions and the label) and Bob Summers. It should be noted that it's a little ambiguous in that there is no direct credit to the Sidewalk Sounds on the soundtrack album, but the B-side of a related 45 ('Mary Jane' b/w 'Gas Hassle') directly credits them. Later that year, they were featured on yet another motion picture soundtrack, this time for the movie The Glory Stompers, starring a young Dennis Hopper. This particular record directly credits Davie Allan & The Arrows for providing the music. As far as TWOS knows, the last record that the Sidewalk Sounds appeared on was the Wild Racers motion picture soundtrack released in 1969.

If you have any further information on this group, please e-mail to paulmaze@techwebsound.com.