From: Los Angeles, CA, USA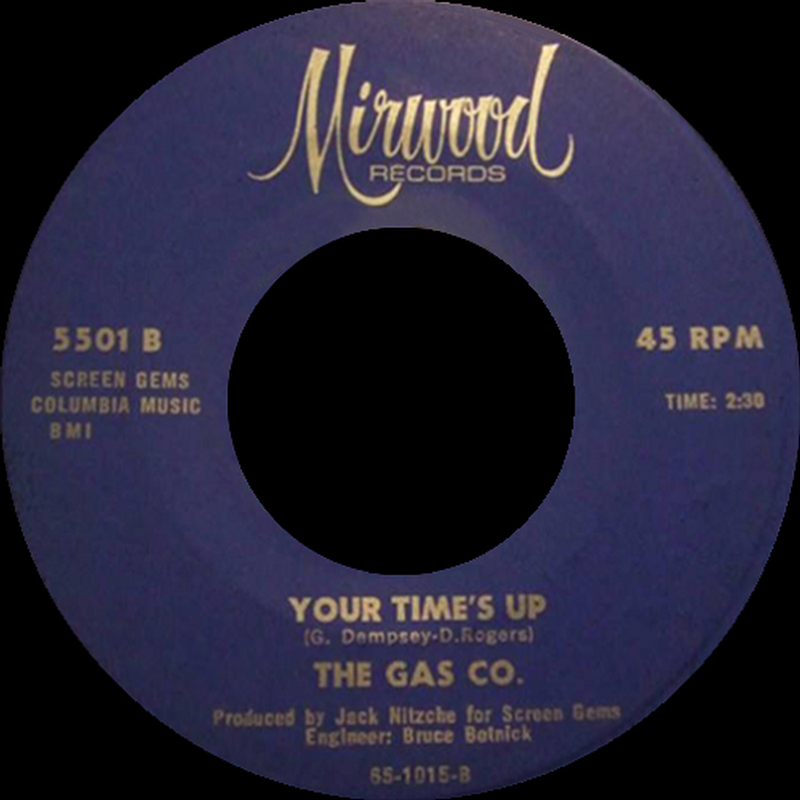 This slick L.A. band, consisting of Greg Dempsey (guitar, vocals), Kathy Yesse (lead vocals, percussion), Ken Bloom (guitar), Greg Leroy (bass) and Gary Greene (drums), released four well produced and engineered singles between 1965 and 1967. The first three were produced by Jack Nitzsche and engineered by Bruce Botnik, while the fourth was produced by Dave Hassinger, who also produced the Electric Prunes among others. Seven out of their eight released songs were written by Dempsy.

'Your Time's Up', co-written by Dempsey and Diane Rogers, appears on the flip side of their first 45 and showcases some great back and forth male-female vocals. As a side note, the A-side of the record ('Blow Your Mind') appears in an early 1966 episode of the TV sitcom Gidget. The tune is sung by a motorcycle-riding beatnik who serenades Gidget on an acoustic guitar. 'You're All Alone' is also a strong and rather unique folk-psych track penned by Dempsey that graces the A-side of their second 45. The band finally decided to call it quits in 1968 with Dempsey and Yesse moving on to form a duo they named the Daughters Of Albion.