From: Springfield, MA, USA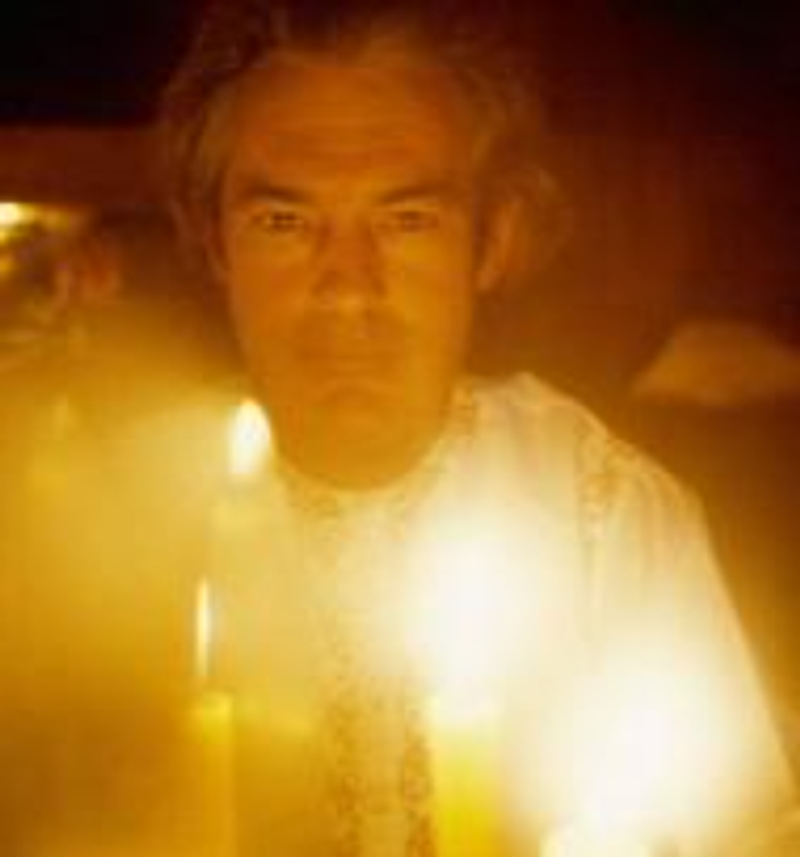 Dr. Timothy Leary (October 22, 1920 - May 31, 1996) is considered by most to have been one of the founding fathers of psychedelic counterculture. He coined the phrase, "Turn On, Tune In, Drop Out" which became one of the primary campaign slogans of the 1960s hippie movement. Throughout his lifetime, it is reported that he took over 5,000 doses of LSD, which prompted President Richard Nixon to label him as "the most dangerous man in America". A focal point of controversy throughout his entire life, Leary was an independent thinker who propelled himself into the outer most fringes of psychological study and social consciousness.

Leary was born and raised in central Massachusetts where he attended Springfield's Classical High School. In 1940, he enrolled at the United States Military Academy at West Point, but was soon shunned by his peers after violating the Academy's honor code for drinking whiskey and allegedly lying about it. The shunning prompted his resignation and relocation back to Massachusetts where he spent two years attending the College of the Holy Cross in Worcester. He then relocated to Alabama where he received a bachelor's degree in psychology from the University of Alabama in 1943. He received his master's degree at Washington State University in 1946, and his Ph.D. in psychology at the University of California, Berkeley in 1950. He became an assistant professor at Berkeley (1950–1955), director of psychiatric research at the Kaiser Family Foundation (1955–1958), and a lecturer in psychology at Harvard University (1959–1963).

It was at Harvard where Leary began researching and experimenting with LSD and other hallucinogenic drugs after taking psychedelic mushrooms for the very first time during a 1960 trip to Mexico. Leary would later comment that he learned more about his brain and its possibilities and more about psychology in the five hours after taking these mushrooms than he had in the preceding fifteen years of studying and doing research in psychology. Beat poet Allen Ginsberg heard about Leary's Harvard research project and made himself available for experiments. As a member of both the beat generation and the hippy movement, Ginsberg's involvement represented a connection between the artistic and intellectual psychedelic movements. Leary was inspired by Ginsberg's enthusiasm and the two shared an optimism in the power of psychedelics to help people "turn on". Together they began a campaign of introducing other intellectuals and artists to psychedelics including Thelonious Monk, Aldous Huxley, William S. Burroughs and Jack Karouac. Leary was eventually fired from Harvard for failing to conduct his scheduled class lectures, though he claimed that he had fulfilled all of his teaching obligations. The decision to dismiss him was influenced by his role in the popularity of then-legal psychedelic substances among Harvard students and faculty members.

Leary's activities also interested siblings Peggy, Billy and Tommy Hitchcock, heirs to the Mellon fortune, who in 1963 helped Leary and his associates acquire the use of a rambling mansion on an estate in the town of Millbrook, NY, where they continued their experiments . Later, the Millbrook estate was described by Luc Sante of The New York Times as "the headquarters of Leary and gang for the better part of five years, a period filled with endless parties, epiphanies and breakdowns, emotional dramas of all sizes, and numerous raids and arrests, many of them on flimsy charges concocted by the local assistant district attorney, G. Gordon Liddy." Repeated FBI raids finally ended the Millbrook era and on October 6, 1966, LSD was made illegal in the United States and controlled so strictly that not only were possession and recreational use criminalized, but all legal scientific research programs on the drug in the U.S. were shut down as well.

During late 1966 and early 1967, Leary toured college campuses presenting a multi-media performance titled The Death of the Mind, which attempted to artistically replicate the LSD experience. Leary was invited to attend the January 14, 1967 Human Be-In by Michael Bowen, the primary organizer of the event, where he spoke to a gathering of 30,000 people in San Francisco's Golden Gate Park and uttered his famous phrase, "Turn on, tune in, drop out". The phrase reportedly came to him in the shower one day after Marshall McLuhan suggested to Leary that he should come up with "something snappy" to promote the benefits of LSD. Prior to the Human Be-In, Leary had also released an LP on the small ESP label titled Turn On, Tune In, Drop Out, which includes the excellent instrumental title track. This LP was reissued in 1967 on the Mercury label with a more psychedelic cover to take advantage of Leary's growing popularity with the hippie counterculture.

In the summer of 1968, the Moody Blues issued their LP In Search Of The Lost Chord, which includes the popular song 'Legend Of A Mind' and repeatedly utters the phrase "Timothy Leary's Dead". This exposure further established Leary as a mainstream psychedelic guru who was influencing artists on both sides of the Atlantic. Leary was also popular with the police however and was arrested multiple times for drug possession, which finally caught up to him when he was sentenced to 10 years for being busted with two joints of marijuana, which he claimed were planted by the arresting officer (an additional 10 years would be added later while in custody for a previous drug possession arrest in 1965). Leary started serving his sentence in early 1970, but escaped from a low security prison later that year and fled to Algeria and then Switzerland. He was eventually recaptured in 1973 and, with facing a total of 95 years in prison, was put into solitary confinement in Folsom Prison, California, where at one point he was in a cell immediately adjacent to mass murderer Charles Manson.

Leary was eventually released from prison on April 21, 1976 by Governor Jerry Brown and ironically ended up cultivating a friendship with former foe G. Gordon Liddy, the notorious Watergate burglar and conservative radio talk show host. They toured the lecture circuit in 1982 as ex-cons (Liddy having been imprisoned after high-level involvement in the Watergate scandal) debating about the soul of America. The tour generated massive publicity and considerable funds for both figures. Along with the personal appearances, a successful documentary called Return Engagement that chronicled the tour, and the concurrent release of the autobiography Flashbacks, helped to return Leary to the spotlight.

By the mid 1980s, Leary had begun to incorporate computers, the Internet, and virtual reality into his aegis of thought. He established one of the earliest sites on the internet, and was often quoted describing the Internet as "the LSD of the 1990s". In the early 90s, Leary began to associate with a much younger, artistic and tech-savvy crowd that included people as diverse as actors Johnny Depp, Susan Sarandon and Dan Aykroyd. In early 1995, Leary discovered he was terminally ill with inoperable prostate cancer and did not reveal the condition to the press upon diagnosis, but did so after the death of Grateful Dead front man Jerry Garcia in August of that year. In the spring of 1996, Leary's death was videotaped for posterity at his request, capturing his last words. During his final moments, he said, "Why not?" to his son Zachary. He uttered the phrase repeatedly, in different intonations, and died soon after. His last word, according to Zachary, was "beautiful".