From: Pittsburgh, PA, USA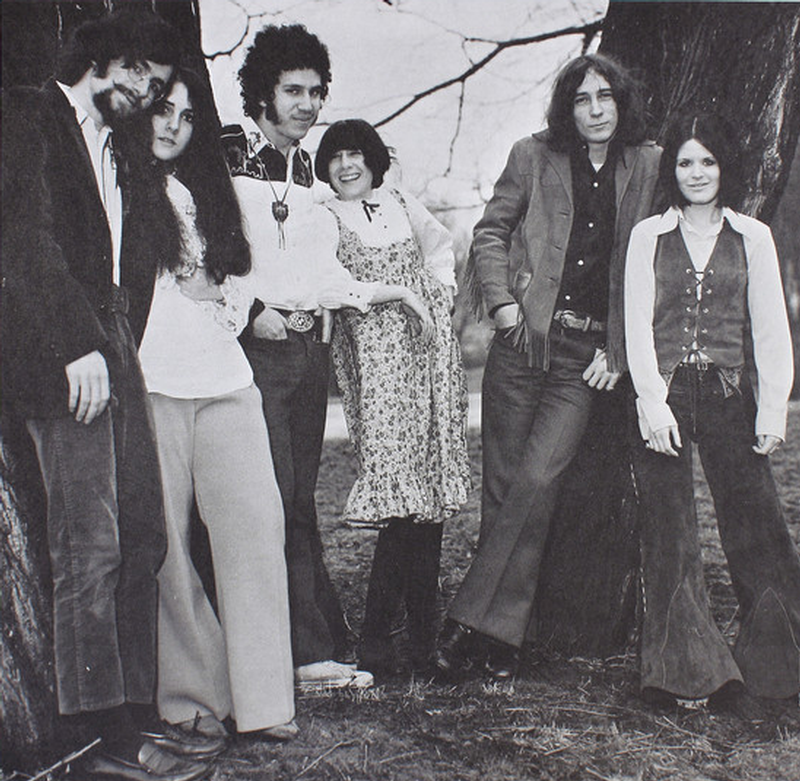 This little known late 60s ensemble hailed from Pittsburgh, PA and played a rather unique style of folk-rock interlaid with eclectic string arrangements. Nobody in the group had the name "Rebecca" and it is speculated that they were named after the 1903 Kate Douglas Wiggin classic children's novel Rebecca of Sunnybrook Farm. Members included cousins Ilene Rapaport (vocals, guitar, harmonica, recorder) and Ilene "Novi" Novog (vocals, viola, harpsichord), along with Mark "Mickey" Kampner (guitar, sitar, organ, vocals), Ernie Eremita (bass, vocals) and Clifford Mandell (percussion, vocals).

In late 1968, they were signed to the New York City based Musicor label, which specialized in country artists, but in the late 60s had begun dabbling in psychedelic rock. The group's one and only release, a spring of 1969 LP titled Birth, was reportedly recorded over a single weekend in the Big Apple. The standout track on the album is the excellent 'David & Sally', which contains several original yet catchy melodies draped in an incredible background violin.

Although the band was a popular live act in the Pittsburgh area, their record sold poorly and failed to break nationally. In mid 1969, Kapner left the fold and went on to play keyboards in Country Joe & The Fish. The rest of the ensemble forged on, but finally called it quits in 1971. Rapaport, Novog and Eremata later moved to Los Angeles and went on to form the trio Chunky, Novi & Ernie, which issued two eclectic LPs in the 1970s. Rapaport then changed her name to Lauren Wood and became a very successful songwriter and solo artist, working with the likes of Michael McDonald.

Artist information sources include: The book, 'Fuzz, Acid and Flowers Revisited' by Vernon Joynson and an article by Mark Deming at All Music Guide.