From: Long Island, NY, USA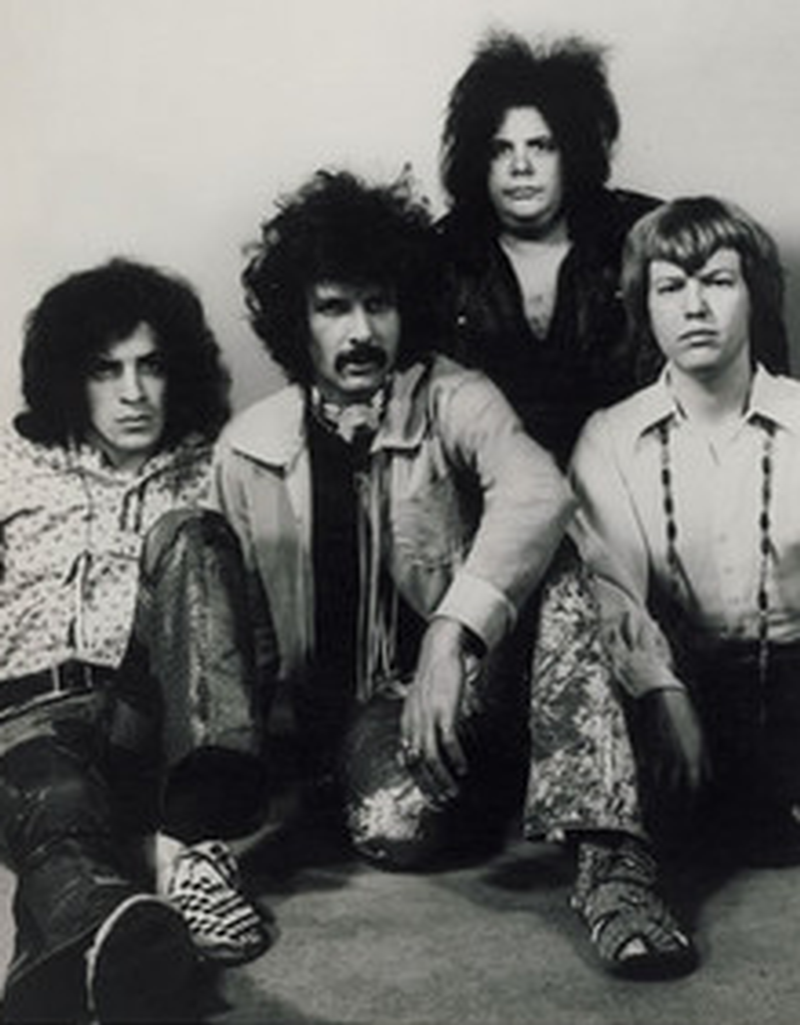 Mountain originated from Long Island, NY in 1969 with original members Leslie West (guitar, vocals), former Cream and Youngbloods producer Felix Pappalardi (bass, vocals), Steve Knight (keyboards) and Bo Grumpus and Kangaroo alumnus N.D. Smart (drums). Best known for their hard-driving classic 'Mississippi Queen', as well as for their performance at the legendary Woodstock festival in 1969, Mountain is one of many bands commonly credited as having influenced the development of heavy metal music in the 1970s.

In early 1969, West, who was originally in the R&B band the Vagrants and now playing well received concerts under the moniker Leslie West Mountain (a reference to his then heavy set size), was approached by Pappalardi who had an interest in producing West's material. The resulting solo album by West titled Mountain spotlights West's raw vocals and melodic, bluesy guitar style, along with Pappalardi's prominent bass lines. Naming themselves Mountain after the album, the band played it's first gigs on the West Coast before getting to perform their fourth ever concert as a supporting act at Woodstock. Mountain was received enthusiastically by the audience, but their energetic performance did not appear in the film or the original soundtrack. Although West was widely considered the ensemble's larger than life leader, Pappalardi was in fact their musical director, main songwriter and producer.

Soon after Woodstock, Smart left the fold and was replaced by Canadian Laurence "Corky" Laing (drums). It was this lineup that issued the Climbing! LP in the spring of 1970. The record features the classic 'Mississippi Queen' and excellent deep cut 'Silver Paper'. 'Mississippi Queen' reached #21 on the Billboard Hot 100, and was featured in the 1971 cult film Vanishing Point, while the album reached a very respectable #17 on the Billboard Top LPs chart. Mountain then began a hectic touring schedule in the middle of which they recorded a follow-up LP (Nantucket Sleighride) released in early 1971. This album reached #16 on the charts but failed to yield a hit single. After these early releases, the band continued to receive a respectable level of critical acclaim, but never again achieved great commercial success.

In late 1971, the group released the LP Flowers Of Evil, which consisted of one side of studio recordings and the other from a live performance at the Fillmore East. Unfortunately, this album didn't sell that well, and that combined with heavy drug abuse within the band along with Pappalardi's road weariness and growing hearing impairment, prompted a break up in early 1972. In 1973, West and Pappalrdi reformed Mountain with new supporting members and issued another live and studio LP, but a long term reunion wasn't in the cards and they soon broke up after playing a final show at Felt Forum in New York City on December 31, 1974. Since then, West and Laing continued to resurrect Mountain multiple times with various supporting members up until mid 2011 when West's leg was amputated due to diabetes. It should also be noted that Pappalardi was tragically shot and killed by his wife in 1983 and West passed away of a heart attack in late 2020.

Artist information sources include: The book, 'Fuzz, Acid, and Flowers Revisited' by Vernon Joynson.