From: Glens Falls, NY, USA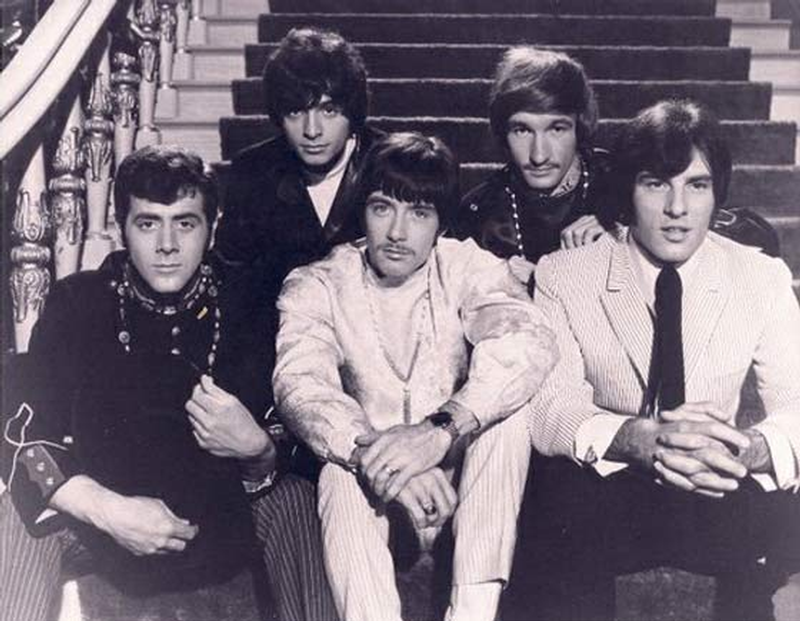 This group formed in 1959 and hailed from Glens Falls, NY. Original members were Eddie Brick (lead vocals), Dominick Demieri (lead guitar, vocals), Eddie Placidi (guitar, vocals), Bobby Dick (bass, vocals) and Kim Capli (drums). Other members that would later play with them were George Bianchi (vocals, percussion) and Benny Grammatico (drums, vocals).

By 1965, the band had developed a large local following and issued their first single ('Leave Me Never' b/w a cover of Chuck Berry's 'Around And Around') on the Coed label. In 1966, the Sundowners relocated to L.A. in the hopes of making it big nationally and released a second 45 ('Ring Out Wild Bells' b/w 'When the Sun Goes Down') on Filmways Records. Their big break came in 1967 when Michael Nesmith of the Monkees caught them playing at Ciro's on the Sunset Strip and was so impressed that he invited them to be one of the opening acts for his group's summer tour, which as a side note also briefly included the Jimi Hendrix Experience. Later that year, they were signed to Decca Records and issued a third, Beatles inspired single ('Always You' b/w 'Dear Undecided'). They also made a brief appearance in the movie Don't Make Waves, starring Tony Curtis and Sharon Tate.

1968 saw the release of their one and only LP titled Captain Nemo, which includes the outstanding tracks 'Sunny Day People' and 'Blue Green Eyes'. That year also saw them appear in the popular TV shows The Flying Nun and as the "Raspberry Wristwatch" in It Takes a Thief. Unfortunately, their album and supporting singles sold poorly, which prompted them to breakup in 1969.