From: Amsterdam, Netherlands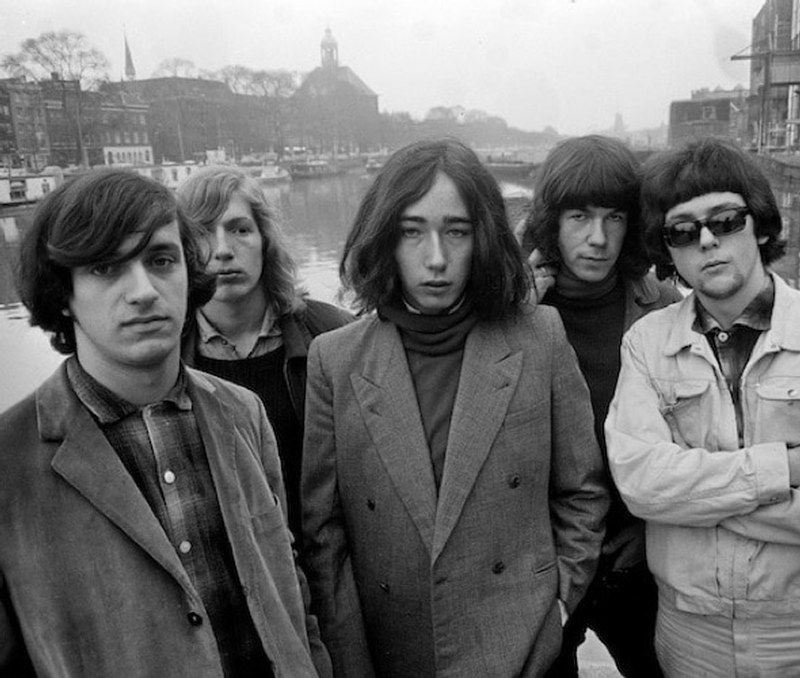 This Amsterdam outfit formed in 1964 and became the most popular rock act in the Netherlands throughout the late 60s, although they were never able to break into the U.K. or U.S. Their sound was primarily that of early-mid 60s beat music, relying heavily on the harmonica and loud, punky vocals. Original members included Appie Rammers (bass), Leendert "Buzz" Busch (drums), Ronald Splinter (guitar), Tom Krabbendam (guitar) and Wally Tax (guitar, vocals).

By 1965, after developing a reputation as a strong live act, the group found themselves opening up for popular U.K. bands like the Rolling Stones and Pretty Things when they would play in the Netherlands. They issued several 45s and in 1967, a self-titled LP that focuses primarily on the raw beat sound. In 1968, Rammers and Krabbendam left the fold and were replaced by Frank Beek (bass, keyboards), reducing them to a foursome. It was this lineup that issued a second LP on Polydor simply titled CQ, which was named after an amateur radio term meaning "Is anyone listening?". This ambitious effort combines their signature beat sound with some pretty avant-garde psychedelia, and includes the standout track 'It Seems Like Nothing's Gonna Come My Way Today'. Unfortunately, the record wasn't promoted well and sold very poorly, thus causing the group to split up in 1969.

Artist information sources include: an article by Mark Deming at All Music Guide.