From: Stratford, ON, Canada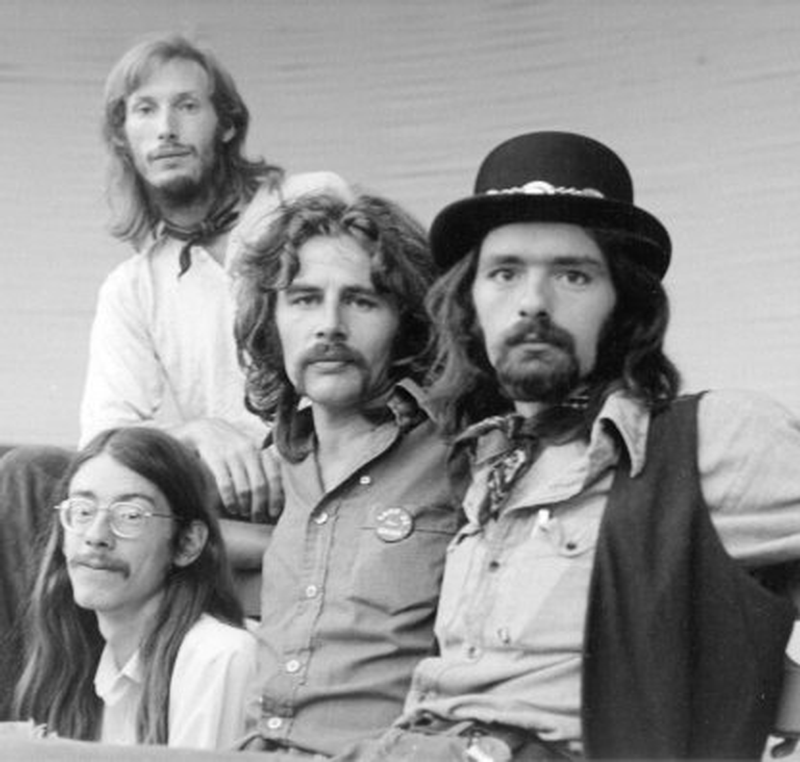 This Canadian folk-psych ensemble formed in 1969 with original members Richard Keelan (guitar, vocals), Cedric Smith (vocals, guitar), Michael Butler (bass), Terry Jones (guitar, vocals) and George Taros (piano, vocals). Keelan was a former member of the Detroit based Spike Drivers and then Misty Wizards, who had fled to Canada in an effort to dodge the Vietnam War draft. The band honed their skills playing regularly at Harry Finlay's Black Swan Coffee House in Stratford, ON, but also toured across the country. They were named after the county in which the town of Stratford is located.

In the summer of 1970, the group recorded their debut, self-titled LP on the local CBC label, which contains some great tracks, including an excellent cover of Donovan's 'Hurdy Gurdy Man'. Around the same time, they signed to Columbia and issued a second studio LP titled The Perth County Conspiracy Does Not Exist. This album also houses a handful of slickly produced and highly original tracks. In 1971, they released a live double LP, which mostly contains songs they had never released on previous records. They left Columbia after this album and continued issuing records on their own private Rumour label until finally calling it quits in the late 70s.

Artist information sources include: The book, 'Dreams, Fantasies and Nightmares From Far Away Lands Revisited' by Vernon Joynson.