From: Bognor Regis, England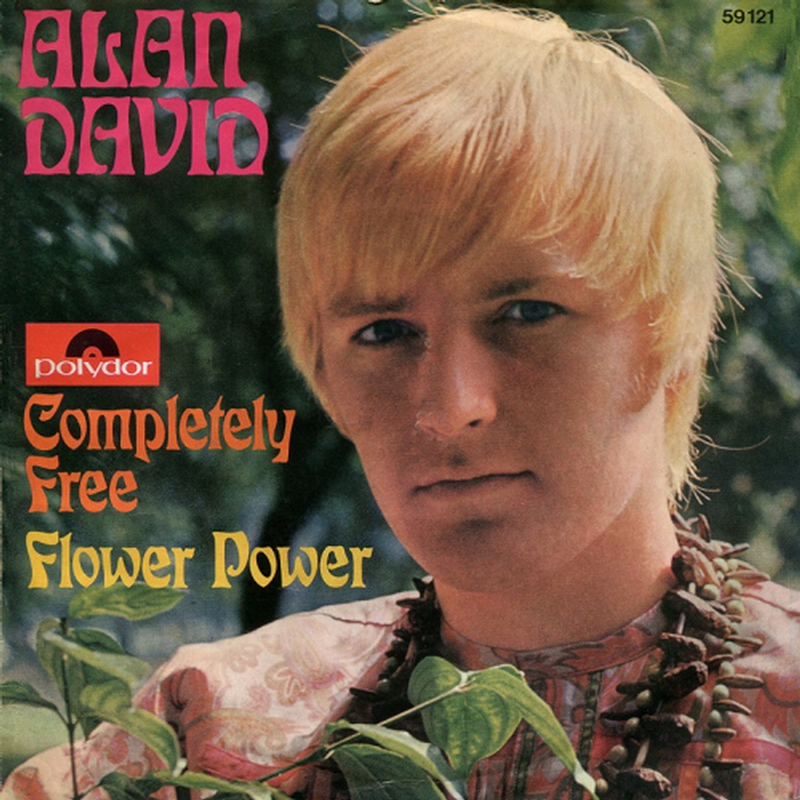 Very little is known of this artist from seaside southern England who began issuing singles on the Decca label in 1964. He was also a member of the mid 60s bands the Diamonds and the Untamed, both of which hailed from the same general area.

In 1965, David released a self-titled LP along with three singles. It wasn't until the fall of 1967 however that he signed with Polydor and dove head first into psychedelia with the 45 'Completely Free' b/w 'Flower Power'; the catchy flip side being surprisingly far stronger than the promo. Rumor has it that the Fleur De Lys played backing instruments on both tracks, but this has yet to be confirmed. More records sporadically followed from David up until a final LP and a couple of singles in 1981.

If you have any further information on this artist, please e-mail to paulmaze@techwebsound.com.