From: Largs, Scotland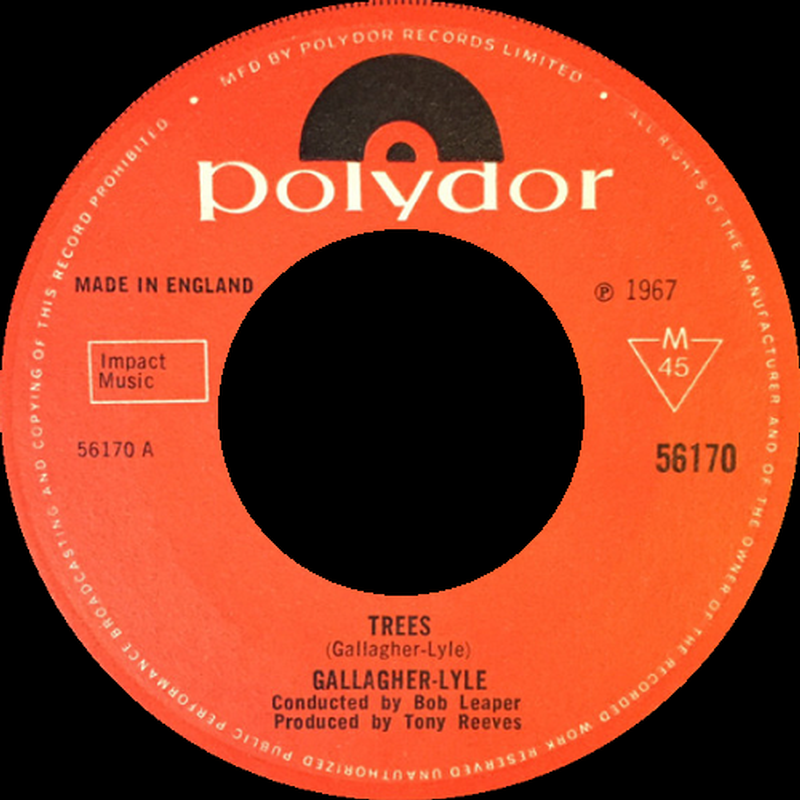 This singing and songwriting Scottish duo consisted of Benny Gallagher (vocals, guitar, bass, accordion, piano, harmonium) and Graham Lyle (vocals, banjo, bass, guitar, mandolin, harmonium), who are credited by many for having paved the way for other more popular duos of a similar vein like Simon & Garfunkel, Seals & Crofts and Brewer & Shipley.

They initially joined forces way back in 1959 as members of a local area band called the Bluefrets. In 1967, they relocated down south to London and issued their first record ('Trees' b/w 'In The Crowd') as Gallagher-Lyle on the Polydor label in the summer of that year. Their first substantial recognition came in 1968 when they were signed by The Beatles to write songs for other artists recording on their Apple label. About a year later, they wrote and released an awesome single ('Good As Gold') under the alias the Cups. In 1970, they became original members of McGuinness Flint and wrote the vast majority of songs on their debut album, including 'When I'm Dead and Gone', which peaked at #2 on the British charts.

In 1972, they officially formed the duo Gallagher & Lyle and issued their debut LP, first on the Capitol label and then on A&M. They stayed with A&M for six years, releasing another six albums into 1978 with the biggest seller being Breakaway in 1976, which peaked at #6 in the U.K. In 1979, they switched to the Mercury label and issued a final LP before going their separate ways. Lyle continued to write in collaboration with Terry Britten, hitting it big when Tina Turner had a #1 U.S. smash with their song 'What's Love Got To Do With It' in 1984.

Artist information sources include: The book, 'Tapestry of Delights Revisited' by Vernon Joynson.