From: Colchester, England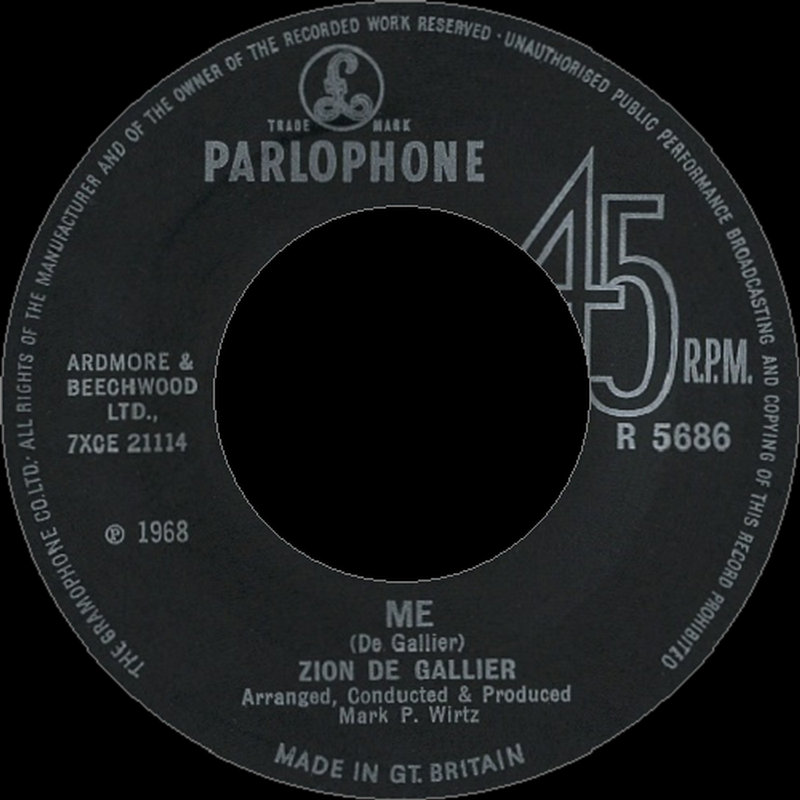 Born Douglas Robert Ord in Colchester, England, Zion De Gallier was in actuality a late 60s, psychedelic sounding alias he concocted in lieu of his other stage name (Dane Stephens) that he began using when he formed his first band in 1963 called Dane Stephens & The Deep Beats. After about a year, the group evolved into the Fairies, which included John "Twink" Alder on drums. The Fairies ended up issuing three singles over a period of a couple years before finally breaking up in 1966.

It was in 1968 that Ord used the De Gallier moniker on two Parlophone 45s, with the first being issued in the spring of that year and containing the loony 'Me' on the A-side. Both of these records were produced and arranged by Mark Wirtz, and it is presumed that members of Tomorrow played on at least the track 'Me', since it is included as one of the bonus tracks on their self-titled album's digital reissue.

If you have any further information on this group, please e-mail to paulmaze@techwebsound.com.

Artist information sources include: The book, 'Tapestry of Delights Revisited' by Vernon Joynson.