From: Los Angeles, CA, USA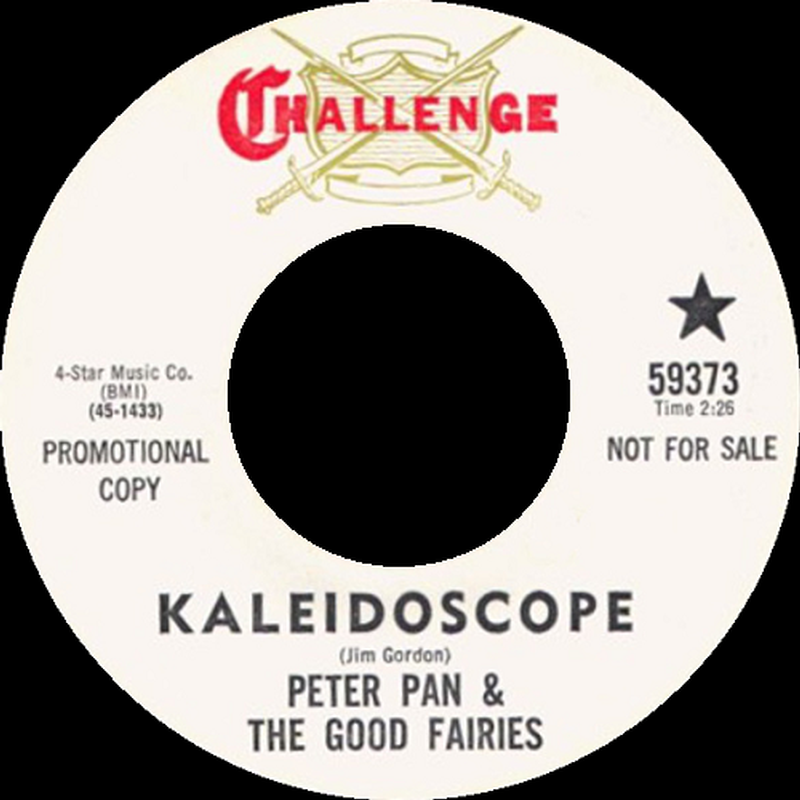 Very little is known of this presumed to be studio concoction that issued one outstanding instrumental 45 ('Kaleidoscope' b/w 'Balloons') on the Challenge label in 1967. The record was the brainchild of Jim Gordon (keyboards), who would later go on to cut a respectable instrumental solo LP in 1969. It should also be noted that, contrary to popular belief, this is not the same Jim Gordon of Derek & The Dominos fame.

If you have any further information on this group, please e-mail to paulmaze@techwebsound.com.

Artist information sources include: The book, 'Fuzz, Acid, and Flowers Revisited' by Vernon Joynson.