From: Riverside, CA, USA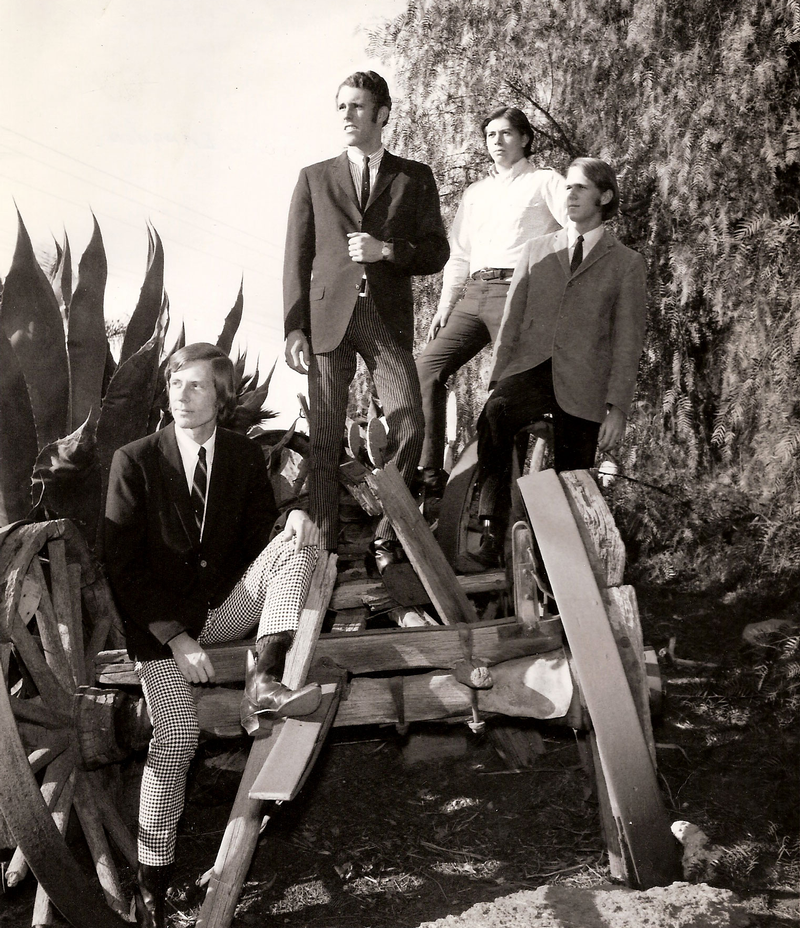 This band hailed from Riverside, CA and released two singles between 1966 and 1967 that became regional hits on KXFM. Members included Tom Bitters (rhythm guitar), John Langdon (lead guitar) and cousins Greg Sanders (bass, lead vocals) and Tom Ference (drums).

The group formed in 1965 and came up with the Whatt Four moniker as a play on words in having four members. They gigged extensively in and around the L.A. area and as far south as San Diego. In early 1966, they hooked up with producer Gary Paxton at the Decca Records office in Los Angeles while pushing their demos. He liked their sound and signed them to his own ESP label, which issued their first 45 ('You Better Stop Your Messin' Around' b/w 'Our Love Should Last Forever') later that year. The A-side was a local hit, peaking at #12 on KFXM out of San Bernardino.

Due to their first record being a hit, the band was signed to the national Mercury label for their follow up 45 ('Dandelion Wine' b/w 'You're Wishin' I Was Someone Else'). The outstanding A-side also became a local hit, reaching #27 on KXFM, and was written by Jerry Scheff who would later go on to do session work for the Millennium in 1968. Unfortunately, just as the record was catching steam, Sanders and Ference got drafted into the U.S. Army and the band imploded. They were both discharged in 1969 and hooked back up with Bitters to form the band Allis Chalmers (named after the Milwaukee company), which issued another single in 1971 on Cream Records.