From: Los Angeles, CA, USA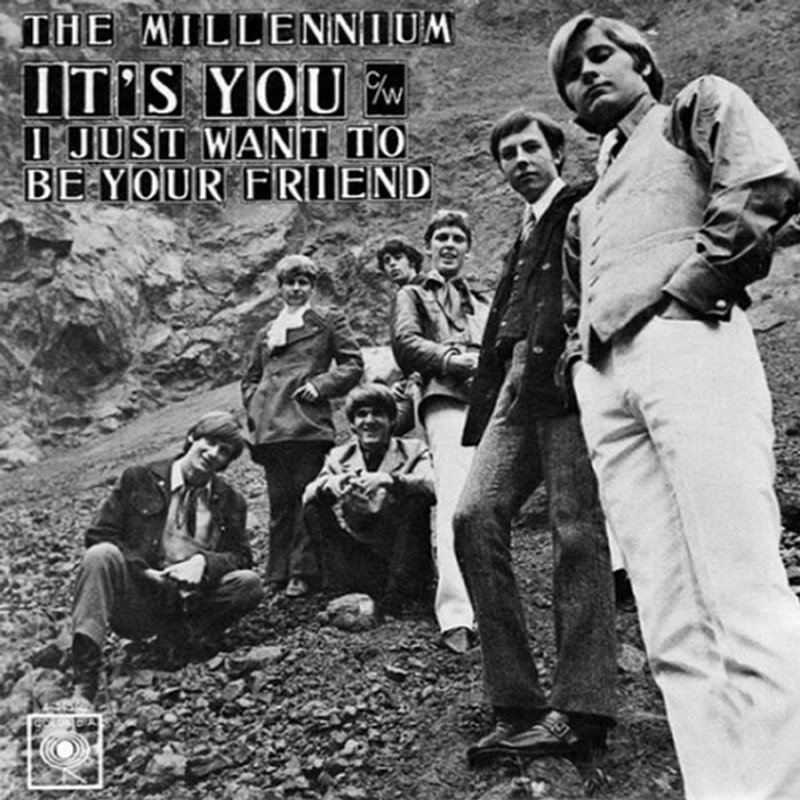 The Millennium was a studio outfit and the brainchild of producers Curt Boettcher (vocals), Gary Usher and former Music Machine bassist Keith Olson that issued one LP titled Begin on Columbia Records in late 1968. At the time, the album was the most expensive Columbia production to date and quite frankly sounds like it, with its lush vocals, instrumentation and unique arrangements. Unfortunately the record didn't sell well at time of release, but is nonetheless very good and houses several standout tracks including 'It's You', 'Blight' and the incredible 'There Is Nothing More To Say'. Notable musicians that played on the record were Ron Edgar (drums, vocals) and Doug Rhodes (horn, keyboards, vocals), who were also both former members of the Music Machine, along with Doug Dillard (guitar), Red Rhodes (steel guitar), Michael Fennelly (guitar, vocals), Sandy Salisbury (guitar, vocals), Patrick Shanahan (drums) and Joey Stec (guitar). As a side note, one of the supporting session musicians on the project, Jerry Scheff, had previously written a great song titled 'Dandelion Wine', which became a local hit in the San Bernardino area for the band Whatt Four in 1967.

Prior to the Millennium project, Boettcher, Olsen and Usher had all worked together in another studio outfit called Sagittarius. Olsen had also worked with Boettcher on another little known studio project called the Oracle. Usher is best known for co-writing several songs with Brian Wilson of the Beach Boys (including 'In My Room') and producing records for the Byrds, Chad & Jeremy, Peanut Butter Conspiracy and Sons Of Adam, among others. Wisconsin native Boettcher is of course best known for producing the ground breaking Association debut LP And Then...Along Comes The Association.

Artist information sources include: The book, 'Fuzz, Acid and Flowers Revisited' by Vernon Joynson and an article by Matthew Greenwald at All Music Guide.