From: Sheffield, England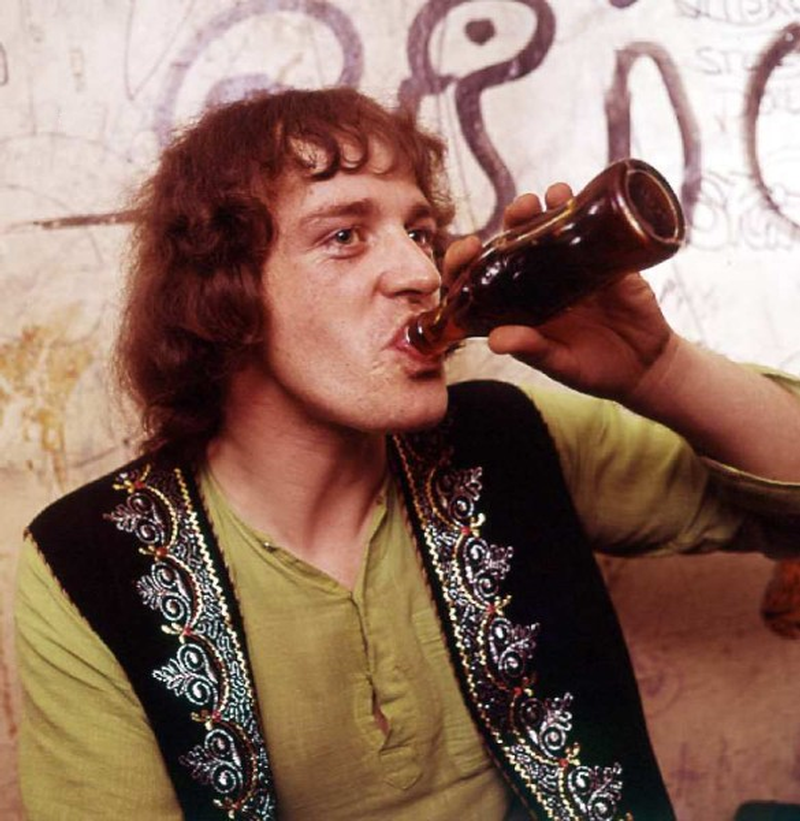 John Robert "Joe" Cocker came to prominence in the late 1960s and is best known for his gritty voice, idiosyncratic arm movements while performing, and soulful cover versions of popular songs, particularly those of The Beatles. He had several hit songs and received numerous awards over his 50 plus year career, including a 1983 Grammy for the song 'Up Where We Belong'.

Cocker, a native of Sheffield, England, was born in 1944 and formed his first band called the Cavaliers way back in 1960 at the age of 16. He was heavily influenced by Ray Charles, Chuck Berry and Lonnie Donegan. In 1961, under the stage name Vance Arnold, Cocker continued his career with a new group, Vance Arnold & The Avengers, which ended up opening for the Rolling Stones in 1963 at Sheffield City Hall. In 1964, he signed a recording contract as a solo act with Decca and issued his first single, a cover of The Beatles 'I'll Cry Instead', with a young Jimmy Page of future Yardbirds and Led Zeppelin fame playing backup guitar. Although heavily promoted, the record flopped and Decca subsequently dropped him from the label later in the year.

In 1966, after a year-long hiatus, Cocker teamed up with keyboardist and songwriter Chris Stainton, who he had met several years before, to form the Grease Band. The group was named by Cocker after reading an interview with jazz musician Jimmy Smith, where Smith described another musician as "having a lot of grease". Like the aforementioned Avengers, the Grease Band played mostly pubs in and around Sheffield. Cocker got a big break when he and the band came to the attention of Denny Cordell (the producer of Procol Harum, the Moody Blues and Georgie Fame), who promptly signed them to the Regal Zonophone label. Under the wing of Cordell, Cocker issued the outstanding single 'Marjorine' in the spring of 1968, which reached #48 in the U.K. and was co-written by himself, Stainton, Tom Rattigan and Frank Myles. Cocker then moved to London with Stainton and the original Grease Band was dissolved. Cordell set Cocker up with a residency at the Marquee Club in London and a new Grease Band was formed with Stainton and another excellent keyboardist named Tommy Eyre.

In the fall of 1968, Cocker released the well known 'With A Little Help From My Friends', a soulful, slower tempo version of The Beatles classic, which features Jimmy Page on lead guitar, Procol Harum member B.J. Wilson on drums, Stainton on bass and and Eyre on organ. The single hit #1 in the U.K. and reached #68 on the U.S. charts. The success of the record prompted a late 1968 tour of the U.K. with the Who. In the spring of 1969, Cocker issued his first LP (With A Little Help From My Friends), which along with the title track includes an outstanding rendition of Traffic's 'Feelin' Alright?' (titled 'Feeling Alright'). The album features several notable musicians including Jimmy Page, Stevie Winwood, Clem Cattini, Procol Harum members Matthew Fisher, and B.J. Wilson, Spooky Tooth member Mike Kellie (credited as "Mike Kelly") and former Eire Apparent member Henry McCullough. It peaked at #35 on the U.S. charts and prompted a lengthy tour of the States where Cocker and the Grease Band played several large festivals, including a monolithic appearance at Woodstock in August, 1969.

In late 1969, Cocker released a follow up LP (Joe Cocker!), which is also quite good and includes three more Beatles covers ('She Came In Through The Bathroom Window', 'Let It Be' and 'Something'), which were endorsed by Paul McCartney and George Harrison. The album reached an impressive #11 in the U.S. and also includes the excellent Leon Russell song 'Delta Lady' (Russell also plays organ, piano and guitar on the record). In late 1969, Cocker dissolved the Grease Band and formed a new group, which was christened "Mad Dogs And Englishmen" by Denny Cordell. This band had more than 30 members (including Leon Russell and Rita Coolidge to name a few) and played a more straight forward, blues based rock. In 1970, Cocker toured 48 cities with this band and received very positive reviews from both Time and Life magazines; however, the pace of the tour was exhausting, Russell and Cocker had a hard time getting along, and Cocker became depressed and began drinking excessively as the tour wound down in May, 1970. A live LP of this tour titled Mad Dogs & Englishmen was released in September, 1970 and includes an energetic cover of the Boxtops' 'The Letter', which reached #7 on the U.S. charts.

Excessive drinking and depression caused Cocker to bow out of the music business for almost two years after the "Mad Dogs" tour. He finally made a successful return in early 1972, touring the U.S. with a band that Chris Stainton organized and opening with a performance at Madison Square Garden, which was attended by about 20,000 people. A supporting, self-titled LP with a mixture of studio and live material was issued at the end of that year. In the summer of 1974, Cocker released the LP I Can Stand A Little Rain, which peaked at #11 in the U.S. and includes the hit 'You Are So Beautiful', written by Billy Preston. In 1976, he performed 'Feelin' Alright' on Saturday Night Live, with cast member John Belushi joining him on stage doing his famous impersonation of Cocker's over the top stage movements.

In 1982, Cocker recorded the duet 'Up Where We Belong' with Jennifer Warnes for the soundtrack of the film An Officer and a Gentleman. The song was an international hit, reaching #1 on the Billboard Hot 100, and won a Grammy Award for "Best Pop Performance by a Duo". The duet also won an Academy Award for "Best Original Song", while Cocker and Warnes performed the song at the awards ceremony. Several days later, he was invited to perform 'You Are So Beautiful' with Ray Charles in a television tribute to the musician. Throughout the 1980s, Cocker continued to tour around the world, playing to large audiences in Europe, Australia and the United States. In 1988, he performed at London's Royal Albert Hall and appeared on The Tonight Show. He also performed for U.S. President George H. W. Bush at an inauguration concert in February, 1989. Cocker continued to release records and tour up until his unfortunate passing on December 22, 2014.